Crypto market cap is one of the first things any investor needs to learn about and understand before they start trading. In this blog post, we will explain what is market capitalization and how investors can use it to make a profit. Read on!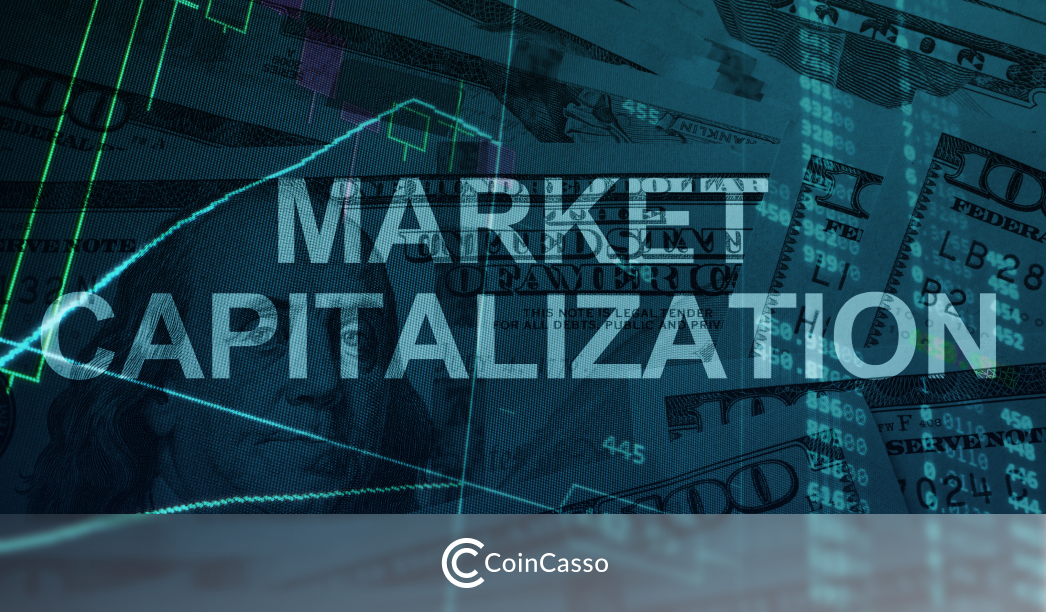 What is a crypto market cap
This index is calculated by multiplying the total number of available coins by their current market value. Consequently, we receive the total value of a particular cryptocurrency on the market. In the crypto world, investors differentiate between the next market caps:
"circulating supply" market capitalization
It's the market cap of the current number of coins available for trading. For example, BTC's circulating supply is now 19,191,356.00, and the market cap reaches $387,639,197,428 accordingly with the BTC price of $20,174.48 according to CoinMarketCap.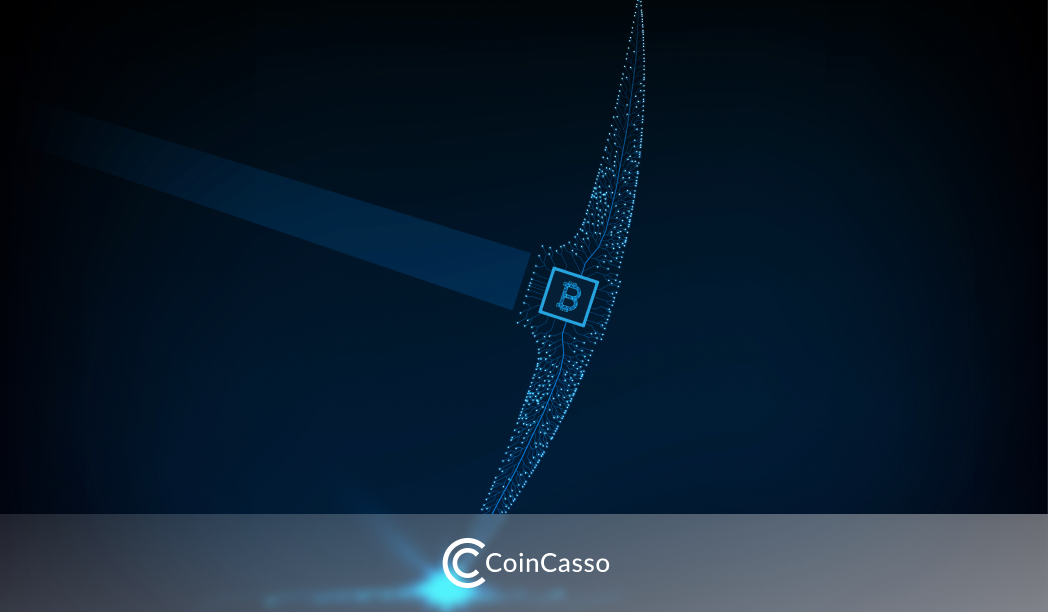 "fully diluted supply" market capitalization
However, with some cryptocurrencies, their circulating supply does not necessarily mean the total number. That is, some of the tokens are already available for trading but some are still being minted. Therefore, we're talking about a "fully diluted supply" – the whole number of tokens that will be available in circulation in the future. For instance, BTC's max supply is known to be 21,000,000, and a "fully diluted" market cap should be $425,460,895,280 considering its current price as of CoinMarketCap.
What market cap means in crypto?
Market cap is one of the first factors to pay attention to when analyzing any crypto project. It shows whether investors are interested in a particular crypto. Just like an asset's price, the market cap is volatile and represents market sentiment. If traders believe that some cryptocurrency is potentially beneficial, the demand is increasing. As a result, the asset's value goes up too, as well as the total value or, in other words, a market cap.
4 cryptocurrency types based on market capitalization
Such services as CoinMarketCap and CoinGecko are the best ones to check the crypto market cap. Depending on how large their cryptocurrency market caps are, there are 4 types of coins: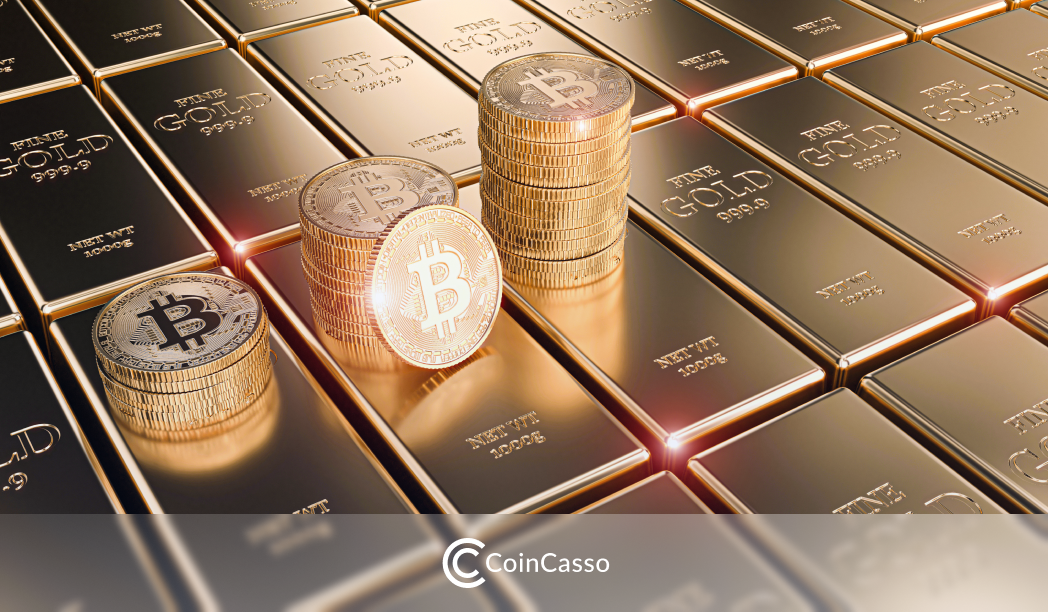 large-cap cryptocurrencies (over 10 billion USD)
These are Bitcoin (BTC), Ethereum (ETH), Tether (USDT), Binance Token (BNB), and others. Such giants of the crypto world have the reputation of low-risk investments as their market caps are the largest ones.
mid-cap coins (1-10 billion USD)
Polkadot (DOT) and Shiba Inu (SHIBA) are probably the most famous digital assets in this group. Even though these cryptocurrencies are already pretty expensive, they can still rise in price tremendously.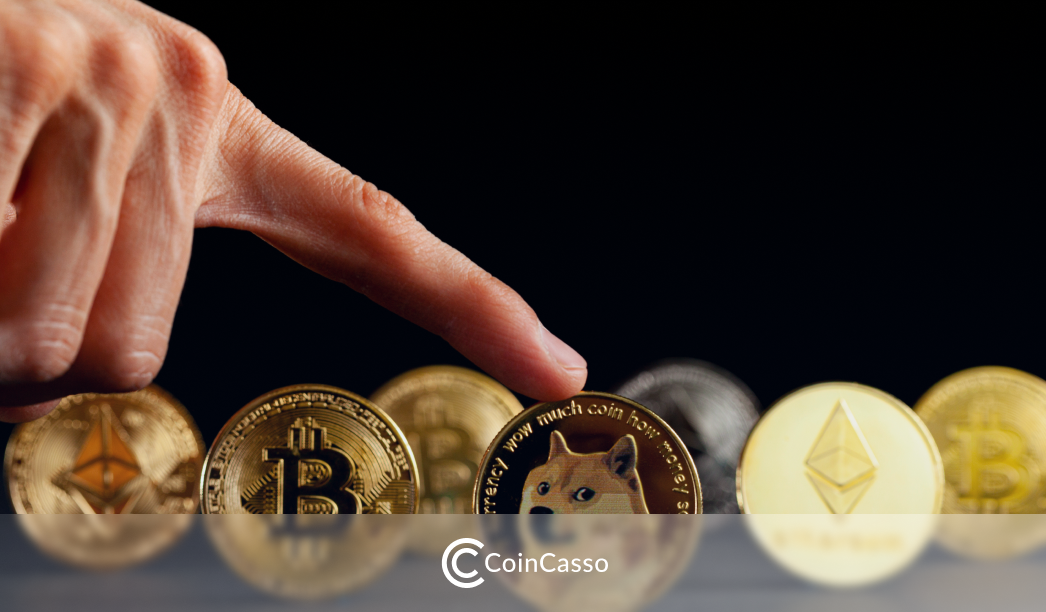 small-cap coins (100 million – 1 billion USD)
Such coins can have small value but, at the same time, significant growth potential. Small-cap cryptocurrencies are Helium (HNT) and Pancake Swap (CAKE).
micro-cap coins (less than 50 million USD)
These are usually the new coins that are generally considered to be very risky for investments.
If you want to learn more about other crypto indicators and trading strategies, check these articles:
On the CoinCasso platform, investors can trade coins with any market capitalization. Without a doubt, we support cryptocurrencies with the biggest market cap: Bitcoin (BTC), Ethereum (ETH), and Tether (USDT). One can also buy, trade, and sell mid-cap – Chainlink (LINK) and Uniswap (UNI), and even micro-cap coins such as Unibright (UNI).
FAQ:
What does market cap mean in crypto?
Crypto market capitalization is the total value of all cryptocurrency tokens available for trade. This indicator is applied to either one crypto or the whole cryptocurrency market. Both of them are essential for understanding how the crypto market and different cryptocurrencies will be changing in value in the future. Such information is beneficial for making informed investment decisions and gaining a profit from crypto trading.
What is a market cap in crypto?
Cryptocurrency market cap is the total price of all available crypto coins. If we're talking about one particular crypto, we should multiply the number of coins by their current market price. At the same time, for the overall cryptocurrency market cap, we need to add the market caps of all existing cryptos.
Why is market cap important in crypto?
Market capitalization is one of the fundamental indicators that show how popular/profitable a particular cryptocurrency is. A high market cap is a sign that a particular altcoin can be a great investment as lots of people are purchasing it. On the contrary, small-cap coins are considered to be the riskiest ones by the majority of investors.
How to calculate market cap?
This indicator is calculated by multiplying the total number of all available tokens by their price. The value of crypto is highly volatile, which means that the market cap is also constantly changing as it's a dependent variable.