Bitcoin is not the only currency available on the crypto market. There are many equally interesting alternatives to BTC, which we call altcoins. They all have one thing in common – they are digital currencies, with their own blockchain and value. So what is an altcoin? How do they actually work, and why did they come into being? You will find out by reading our article.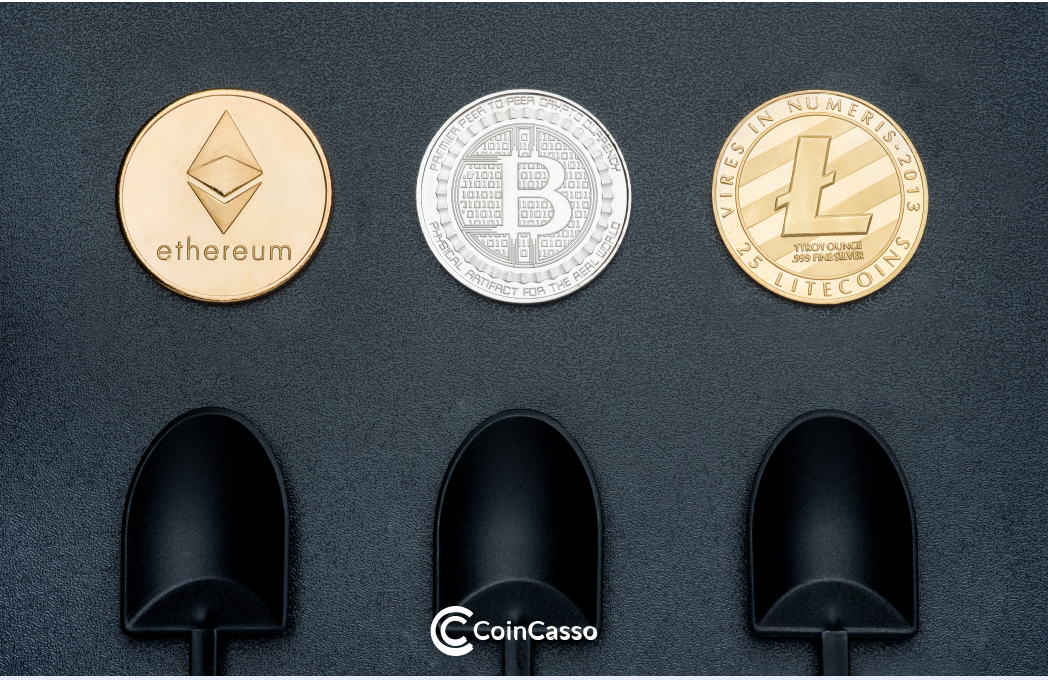 Definition of the altcoin. Why is there such a distinction between Bitcoin and altcoins?
Bitcoin was founded and officially recognized as the first cryptovalent in the world in 2009. For the first few years, Satoshi Nakamoto's idea of blockchain technology, due to which the BTC was created, was not popular. At that time, no other digital currency that would meet the requirements of crypto existed. So if talking about digital assets, BTC was the most common one.
Why are altcoins created?
The technical reason may be that creators often want to improve a project, in this case, BTC, and try to create a new alternative. The big disadvantage of BTC is the high transaction fees, so many creators want to change that. The second reason for creating altcoins is simply making money on crypto, which is still developing. The crypto market is growing – it's an interesting way to invest money and multiply capital. This is why more and more projects choose to create their own altcoin.
The most popular altcoins
Altcoin can be a coin with its own blockchain or a token that uses the blockchain of another crypto. Market capitalization is one of the factors that can help us to identify the best altcoins to buy. How is it calculated? You must multiply the number of coins in circulation by the current price of the coin. The crypto market is very dynamic, so it is difficult to indicate the best altcoin. However, some have maintained their position in terms of market capitalization for years.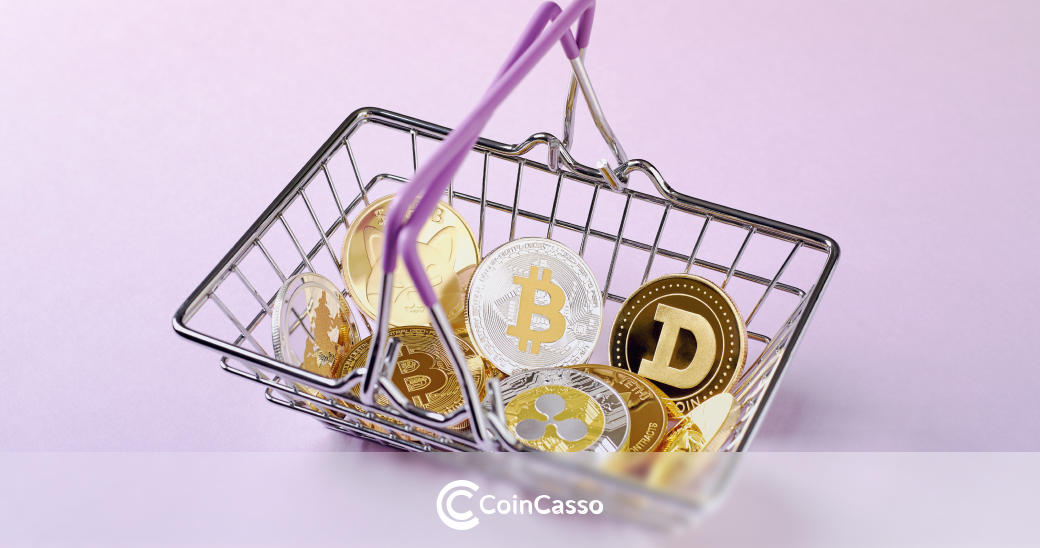 Among them:
•Ethereum (ETH) – has a blockchain, which allows you to create smart contracts and your own tokens used in the ICO process. The ETH is available on many crypto exchanges, including the CoinCasso crypto exchange platform!
•XRP – formerly known as Ripple, the company has cut off the crypto from the one it controls by renaming it.
•Litecoin (LTC) – is considered to be an improved version of BTC. It works faster and transaction costs are lower. It is worth adding that LTC is called the silver of the Internet.
•Tether (USDT) – stablecoins, while still considered to be a cryptocurrency, are backed up mostly by fiat currencies like USD, GBP, EUR, and Yen. Stablecoins can be also backed up by other cryptocurrencies or material goods like gold or silver. Tether is also available on CoinCasso.
•Monero (XMR) – crypto that provides anonymity when transferring funds.
Threats
Due to the huge number of altcoins, it is almost impossible to control them. This involves more risk than Bitcointransactions. Hackers can use BTC and other altcoins. In addition, such currencies often have less security. Its creators constantly check BTC for security features. Many altcoins were created because of the extreme popularity of Bitcoin. Unfortunately, later on, they did not achieve such success and became an easy target for criminals. Another threat is the liquidity of altcoins. The lack of an actual exchange rate linked with goods or fiat currencies makes altcoin prices very volatile.
Bitcoin was the first crypto and is still the most popular one. However, it has several disadvantages that can be improved. That is why altcoins are created – to improve the technology used in BTC and eliminate its weak sides.
Read also:
FAQ
Which Altcoins have the most potential?
The highly volatile cryptocurrency market expands and shrinks every day. Thus, it's quite a challenge to make long-term accurate predictions on the altcoins' price. However, we've prepared a few tips on how to choose the best altcoins to buy in 2022. First of all, have a look at the altcoin's price history and past performance. If you want to invest in altcoins, these details can tell how the asset's value has been responding to the market ups and downs. Secondly, learn about the project's technical side and the team behind it. Such information will be useful to see whether a particular altcoin is reliable or not. Finally, the best altcoins to buy are the ones that have practical application in real life. In other words, the ones that can be used somewhere. For instance, Sandbox (SAND) is a native token in the Sandbox metaverse. Solana (SOL) is the native token to process transactions on the Solana blockchain.
What are the best Altcoins for 2022?
Altcoins are a part of the cryptocurrency world, which makes them highly volatile. When choosing the best altcoins to buy in 2022, one should pay attention to their technical characteristics and past performance. For example, such a stablecoin (and altcoin too) as Tether (USDT) is a reliable asset for investments because it's backed up by the USD. Some other altcoins to buy this year are Solana (SOL), Chainlink (LINK), and Ethereum (ETH). All of them have proven to be stable and have practical use in real life, which increases demand for them.
What are the best altcoins to buy right now?
Currently, Bitcoin and Ethereum are the most popular cryptocurrencies with the largest market cap. Ether (ETH) is an altcoin built on the Ethereum blockchain. It's now traded at the price of $1,587.92 per token. Among other best altcoins to buy are Litecoin (LTC), Chainlink (LINK), Polkadot (DOT), and Solana (SOL). All of them are built on different chains: Bitcoin blockchain, Ethereum blockchain, Solana blockchain, etc.