Some crypto traders stick to the HODL strategy and it works just fine for them. However, cryptocurrency trading is a risky career that requires quick thinking and making investment decisions in almost no time. Today, we want to show another side of the crypto world, where traders need to react to market changes within seconds and minutes. This article will discuss the particularities of the 5-minute scalping strategy!
What are scalping trading strategies
As you might have already guessed, this trading strategy takes its name from the frightful word "to scalp". Traders who follow this strategy are known as "scalpers" because they quickly enter and exit the market but take the profit. The adopters of scalping strategies open from 10 to 50 short trades per day, depending on the trading pair volume. You can choose any crypto for scalping, including such giants as Bitcoin (BTC), Ethereum (ETH), ChainLink (LINK), etc.
Scalpers make a relatively low profit on all their trades. However, as their number increases, the final win amount also grows up. The scalping trading strategy targets small price movements and is particularly efficient due to the extreme volatility of the crypto market. Consequently, if you are trading a token that is not volatile, scalping strategies may be not profitable here.
The scalping strategy is built on fast-momentum trades, which means that investors who choose this approach should be experienced and skilled in risk management. In scalping, one needs to make investment decisions within minutes and sometimes even seconds. That is why this strategy might not work so well for crypto newbies or those who do not want to spend the whole day monitoring cryptocurrency charts and markets.
Scalping is not super risky as traders usually do not invest large amounts. Indeed, they make money on minor price changes. However, to avoid potential losses, it's recommended to have strict exit rules.
Best scalping trading indicators
Usually, the trades in scalping are up to 5 minutes, which requires constant market monitoring. Here's when technical analysis comes in handy. It's impossible to predict whether the market or a particular digital asset will go up or down. It can only be done by looking at and interpreting technical indicators. We've prepared a short list of the most popular and useful technical indicators for building a successful 5-minute scalping strategy.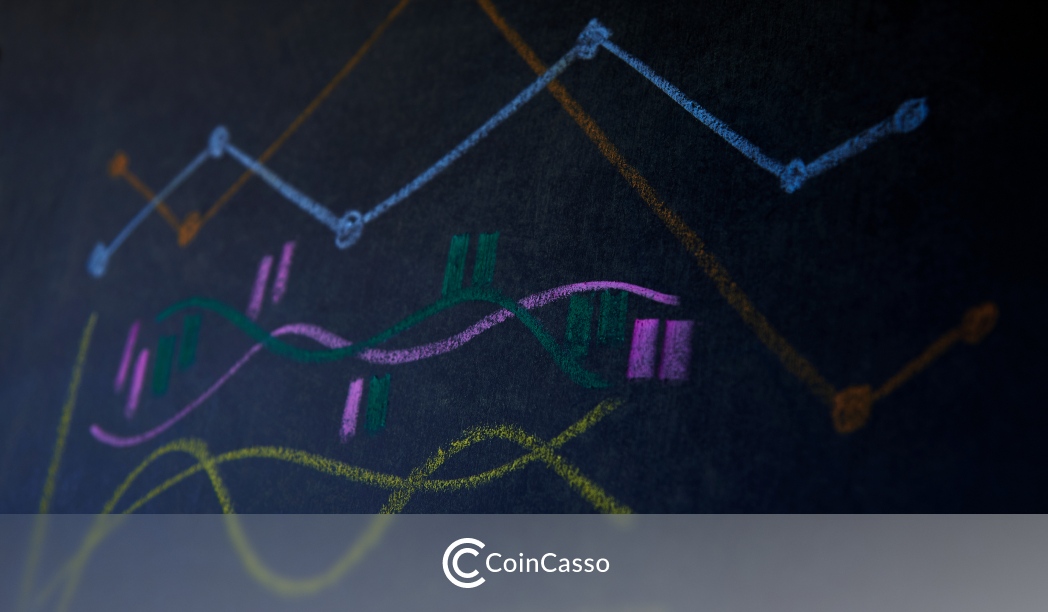 MACD – a moving average convergence divergence. It's a momentum indicator showing two exponential moving averages (EMAs) of a token's price.
Support and resistance levels indicate buying and selling interests. They show when it's the best time to buy and sell assets.
RSI – a Relative Strength Index. This tool determines the strength of the market trend and is used to monitor the possibility of trend change.
Undoubtedly, the number and variety of trading tools depend on the trader's skills and knowledge. Even simple candlestick charts can be extremely beneficial if you interpret them correctly. Trading platforms, such as TradingView offer numerous technical indicators for market analysis and even have specialized tools for professional traders.
Scalping in crypto vs. forex trading
Scalping trading strategies are used in both crypto and forex trading as these financial markets are quite similar when it comes to trading tools.
Let's take a closer look at:
Similarities:
Digital platforms – trading both digital and traditional fiat money can be done via the Internet on multiple websites anytime and anywhere.
Trading bots – with a proper setup, these tools can make scalping more efficient and less time-consuming.
Supply and demand – both crypto and forex markets depend on securities supply and demand. Thus, the price of assets fluctuates and creates numerous scalping possibilities.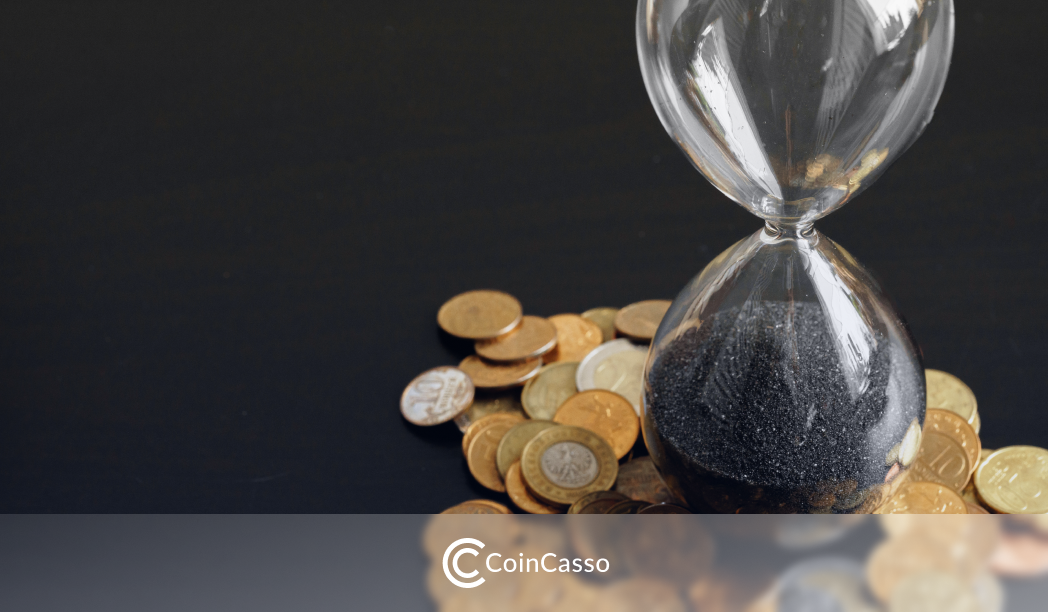 Differences:
Volatility – cryptocurrencies are more volatile than fiat money, which means more opportunities for scalping trading.
Time – one can trade crypto any time of the day, while forex trading is available only during regular working hours on business days.
Intermediaries – forex trading is usually more expensive than scalping cryptocurrencies because of the high number of intermediaries involved. It results in bigger fees, while the blockchain processing fees remain very small.
Regulation – fiat currencies are regulated and backed up by governments. Cryptocurrencies are not officially recognized in all countries yet, however, this is changing rapidly from year to year, as cryptocurrencies become more and more popular.

No matter what trading strategy you choose, make sure you select a reliable secure exchange, like CoinCasso. We take care of our users and their investments by implementing the necessary security protocols (KYC, 2FA). Start your safe trading journey with CoinCasso now – you can buy, sell, and trade all the major cryptocurrencies on our platform:
and many others.
This article is not investment advice and should not be treated as such.
FAQ: 
What is the best timeframe for scalping?
The most common scalping timeframe is up to 5 minutes. The trades can last from a few seconds to even half hour. There is no ideal timeframe for scalping as the success of the trade itself depends on the current market conditions.
Is scalping a profitable trading strategy?
It is profitable if one is an experienced and successful trader. Scalping, to a large extent, depends on the technical analysis of the market. And, one needs to fully understand and even predict the slightest market changes to make a profit, which only comes with time and practice.
What is the best scalping trading strategy?
There's no one scalping strategy that will work wonders for everyone. Traders build their scalping strategies based on their skills, as well as the time and tools available. Not everyone can benefit from advanced trading indicators, even though they are the most precise ones. One of the most important rules in scalping is to have strict exit rules to minimize potential losses.