The crypto space is expanding with incredible speed and introduces new and new tokens every month, if not every day. Today we will be talking about the largest cryptocurrency group – meme coins. Read on to find out what meme tokens are and what's their role in the crypto market.
What are meme coins?
A meme coin is a cryptocurrency inspired by a joke/meme. They first appeared shortly after Bitcoin (BTC) as an alternative to well-known and expensive crypto. The first known meme coin is a Dogecoin (DOGE) and, almost 10 years later, it is still considered to be the best meme coin. The phenomenon of meme cryptocurrency can be explained by a high number of people supporting and developing it. A crypto community grows and develops around a particular meme coin, which usually guarantees substantial trading volume and interest in this cryptocurrency.
Unlike conventional cryptos like Ethereum (ETH), Tether (USDT), Binance Coin (BNB), or XRP (XRP), meme coins started as joke projects. Nevertheless, some of the meme cryptocurrencies are rather stable in their price throughout the years and have high return rates.
What is the next meme coin to explode?
Just like with traditional crypto, there are lots and lots of meme cryptocurrencies. We've prepared a brief overview of the most trending crypto tokens to buy in 2022: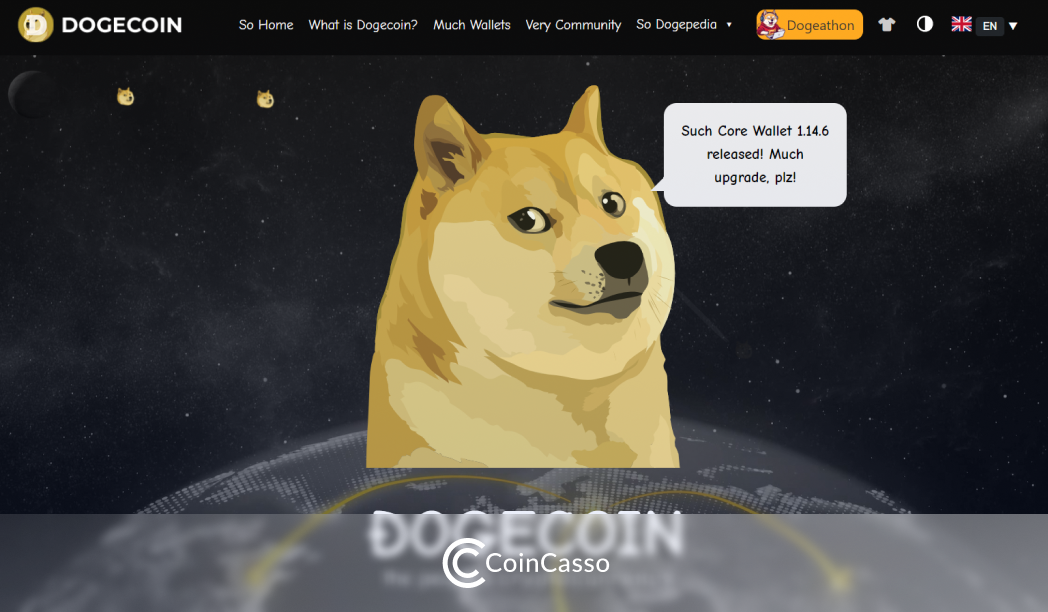 Let's start with the oldest and the most recognized meme token – Dogecoin. Its current market cap is $8,021,521,414, which makes it the 10th most traded cryptocurrency according to CoinMarketCap. Dogecoin's token supply is unlimited and its value has never reached even $1. Mining one DOGE block only takes 1 minute.
The widespread popularity of Dogecoin and other dog coins, in general, is closely connected to the attention of Elon Musk – a famous businessman and investor. After he tweeted a few times about DOGE in the middle of 2021, the token's price skyrocketed. Then, the Dogelon Mars (ELON) crypto project was created and is now the 4th meme coin by meme coin market cap. Baby Doge Coin (BabyDoge), in its turn, takes 3rd place accordingly.
Such companies as Tesla, GameStop, AirBaltic, EasyDNS, Newegg, and Twitch all accept crypto payments in Dogecoins.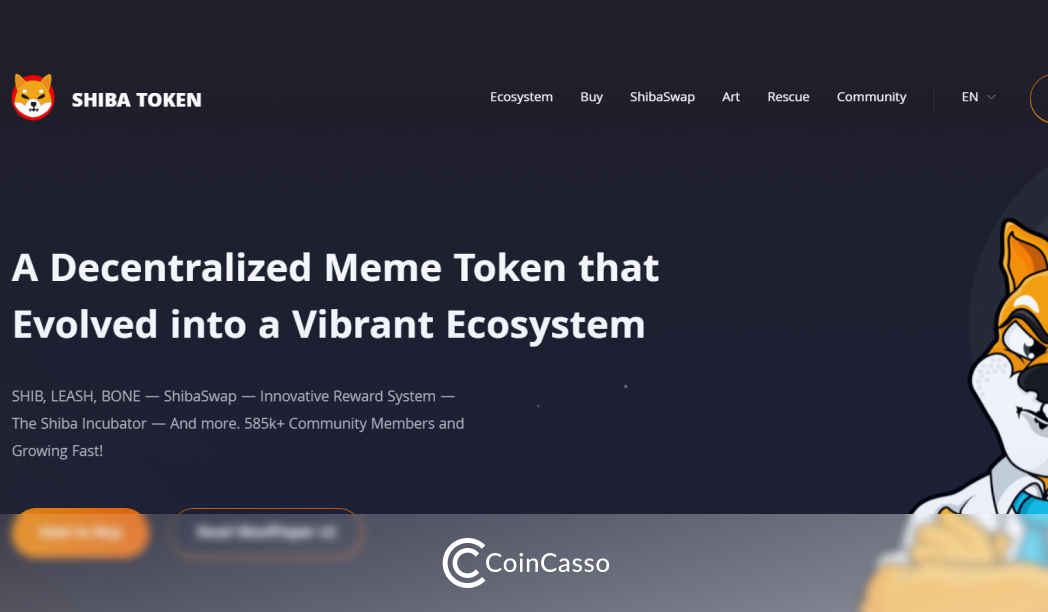 This digital asset was built on the Ethereum blockchain only 2 years ago and is the second-best meme coin. Shiba Inu ranks 14th on the CoinMarketCap and its maximum token supply is also not available. Like DOGE, SHIB has numerous copycats like Shiba Fantom, Shibalana, King Shiba, BitShiba, and others. The Shiba Inu community encourages artists to create new tokens portraying Shiba Inu dogs and sell them as NFTs.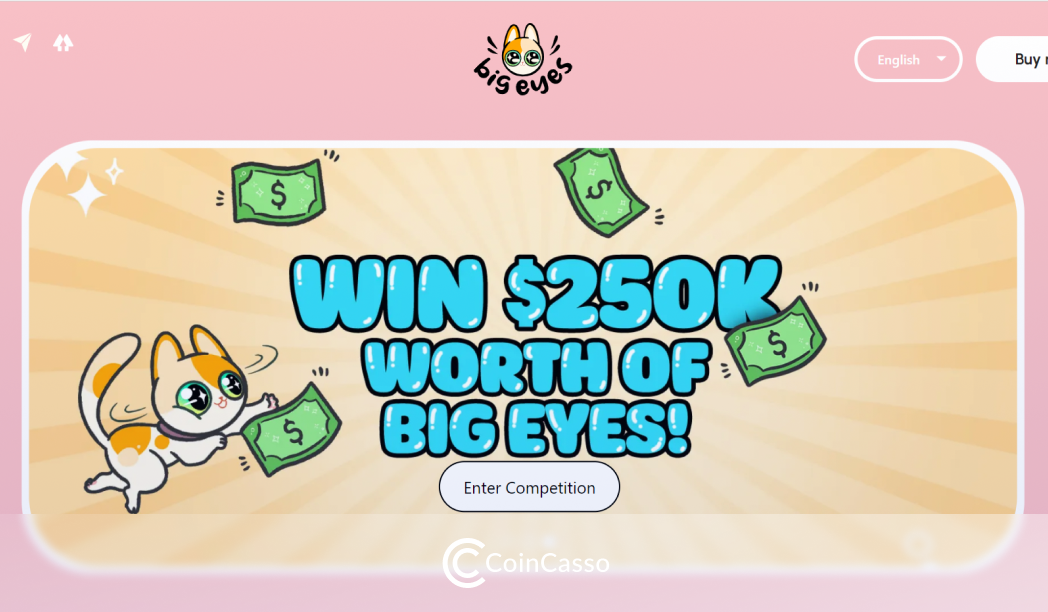 This new crypto project is in the 3rd phase of presale and have already received almost $4 million. The team behind the Big Eyes coin claims that only 80% of the total token supply will be available at launch. The 5% will be held in the so-called charity token and donated to ocean preservation. The community is called Kitty cuddlers and the website is branded around a kitty image – cats have big eyes.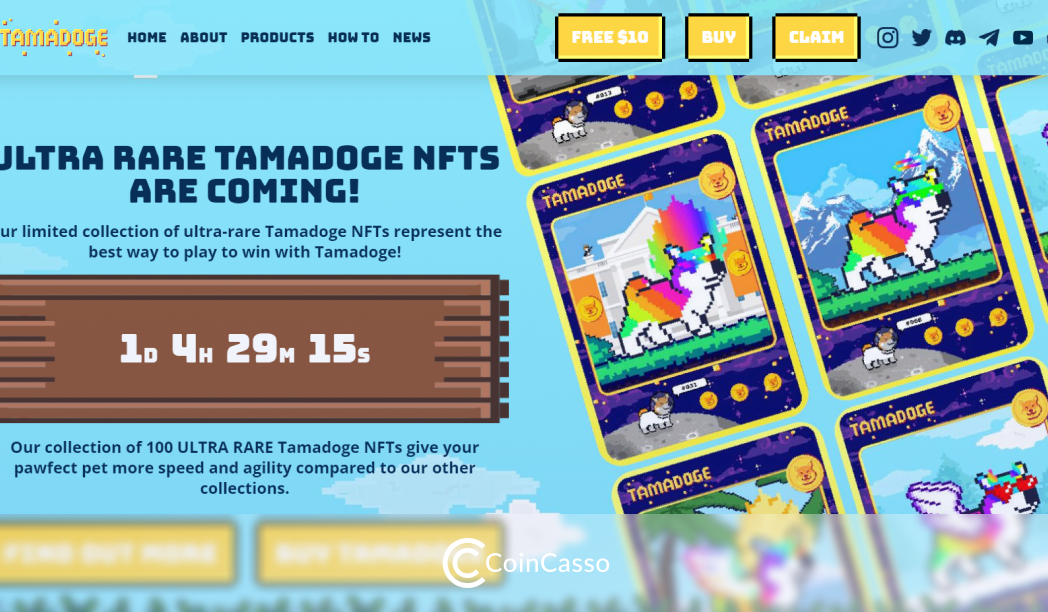 This play-to-earn platform takes its name from the Tamagotchi game. To start playing, one has to buy TamaDoge NFTs and take care of them (feed, play, etc.) until they're ready to compete against other players' NFTs. Owners can also purchase food and toys for their puppies. As dogs compete against each other, players earn rewards.
One of the main benefits of this crypto project is that every TamaDoge NFT is associated with an owner's 3D animation. Thus, players use these animations as in-game avatars and can even move them to compatible platforms and metaverses.
TamaDoge project gathered $2 million during the first phase of presale and is currently in the second phase.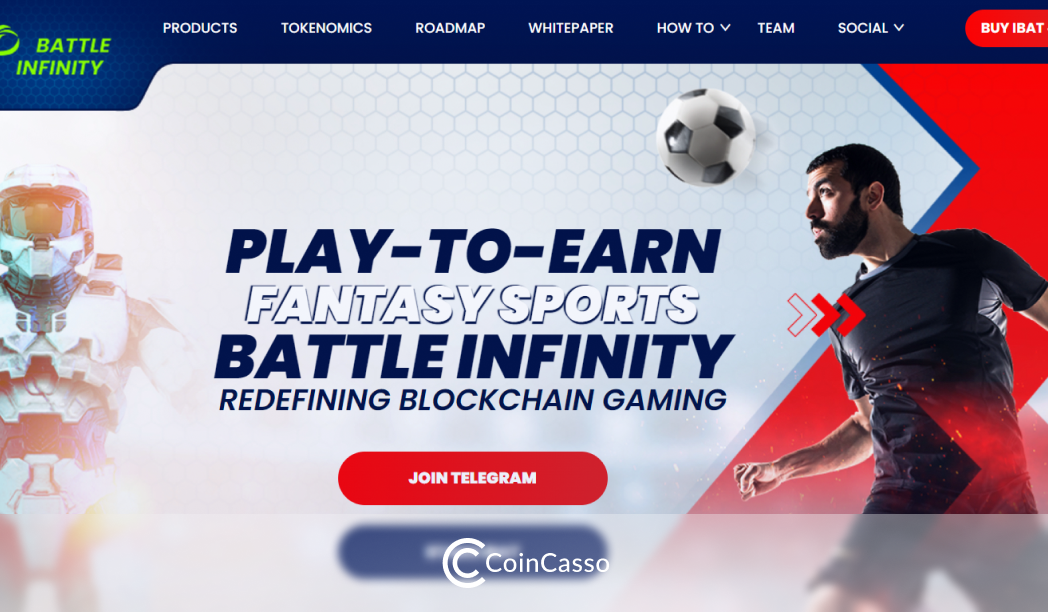 This decentralized finance (DeFi) platform offers numerous products, such as Battle Swap, Battle Market, Battle Games, etc. Battle arena, for instance, grants access to 6 different play-to-earn modes. It also provides a virtual metaverse to participate in concerts and events.
Battle Infinity's native token is called IBAT – every player needs to purchase them to start a game. The project is even beginning the first NFT-based fantasy football tournament – the IBAT Premier League.
How to buy meme coins?
When it comes to purchasing, trading, and mining meme coins, they are no different from any other altcoins. First of all, you'd need to choose a crypto exchange platform depending on your preferences (supported coins, transaction time and fees, security, etc.). Secondly, create or connect your crypto wallet. Thirdly, make sure you have enough funds or other cryptocurrencies to make a purchase. Finally, set up orders with appropriate limits and wait for them to be completed. If a trade is successful, you will have the best meme coins in your crypto wallet and can store, sell, or move them to another storage.
This article is not investment advice and should not be treated as such.
FAQ:
What are meme coins?
A meme token is a meme cryptocurrency dedicated to famous memes or jokes. The first meme token, Dogecoin, was created in 2013, not long after Bitcoin. These digital assets are usually not as expensive as conventional cryptocurrencies but have huge crypto communities built around them. One can buy, mine, trade, and create a meme coin just like any other cryptocurrency.
What is the next big meme coin?
It's quite difficult to say for sure what the most promising meme coin is, taking into consideration the volatility of the crypto space. Dogecoin (DOGE) and Shiba Inu (SHIB) hold the positions of the meme coins with the largest market capitalization according to CoinMarketCap.
What are the top meme coins?
Apart from such leaders as Shiba Inu (SHIB) and Dogecoin (DOGE), it's worth paying attention to new projects that will likely grow in the near future. For example, such meme coins as TamaDoge (TAMA) and Battle Infinity are now widely discussed as promising meme cryptocurrencies.
What are the best meme coins to buy in 2022?
The meme sector is constantly growing and one of the determining factors here is the support from a massive community all over the world. Meme cryptos are relatively cheap but often have a high return rate. Thus, traders and investors can gain a profit even with small investment amounts. As of 2022, Shiba Inu (SHIB) and Dogecoin (DOGE) are the most popular tokens in the meme sector. However, such new meme cryptos as Battle Infinity and TamaDoge (TAMA) have all the chances to become the top next meme coins.