The past few years turned out to be extremely favourable for the growing popularity of the metaverses or virtual worlds. An ever-increasing interest in cryptocurrencies, the recent boom of NFTs, and the development of virtual reality and augmented reality technologies – all these factors contributed immensely to the metaverse advancement. In our today's article, we will discuss the ways how to make money in the metaverse. Read on!
Metaverse explained
Let's start with a brief explanation of what a metaverse actually is. The metaverse is a digital world that exists due to VR and AR technologies. An interesting thing about it is that it has no limitations because one can create literally anything in such a virtual world. Fictional characters, an-already existing digital copies of real things, a virtual real estate built from scratch – the possibilities of the metaverse are still not fully explored. As technological progress continues, metaverse platforms are also expanding.
One of the best things about all this is that one can make money in the metaverse and then use them in real life.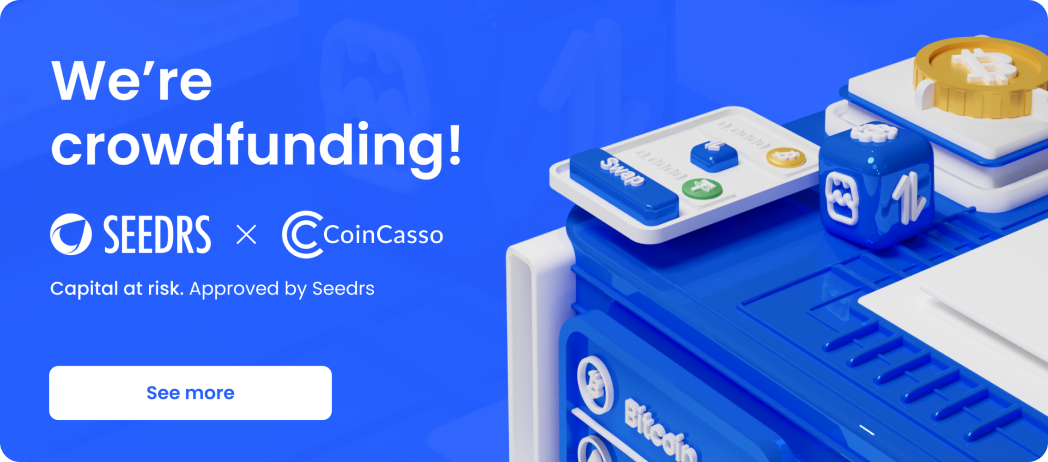 Best ways to make money in the metaverse
To avoid any confusion, we will first overview how the metaverse works when it comes to trading. Just like in the real world, money in the metaverse exists to buy and sell products and services. The only difference is that in the metaverse people can only use cryptocurrencies, which is not surprising at all because these are digital assets. Many metaverse platforms and VR games have their own tokens or coins so that the users can do trading.
Now, we're slowly moving to actual advice on how to make money in the metaverse:
Play-to-earn games

This is one of the first ways to make money in the metaverse. Currently, the most popular games are Sandbox, Decentraland, and Axie Infinity. In these games, one needs to develop their character (people, fictional characters, animals, and so on) and fight against other users. One can also create pieces of virtual land and, for instance, build houses on it. Both characters and land can be later sold as NFTs on special marketplaces.

Play-to-earn games

NFTs

Non-fungible tokens became popular not so long ago and will definitely remain trendy at least for the next few years. The reason for such popularity is that NFTs are unique – the number of copies can be chosen in the process of creation. Non-fungible tokens are not only game assets but also such digital pieces as recordings, pictures, and literally anything else that can be digitized.

Metaverse real estate

Digital land is an essential part of any metaverse game. No matter whether it's just a simulation of the real world or a completely new space with brand-new buildings and houses, someone has to create and design them. Trading and projecting (for architects) metaverse real estate is a great way to make money in the metaverse for those who are not interested in playing games.

Digital art gallery

Real paintings and pictures are now digitized now to preserve them and make them more available to the general public. Projecting and organizing metaverse digital art galleries is one more way how to make money in the metaverse. This option can be a solution for all kinds of artists who are looking to earn money not just by creating art.

Make money in the metaverse: virtual art gallery

Virtual clothing

Just like digital real estate, designing virtual clothes is a profitable job for making money. During the past few years, more and more large fashion brands turn their iconic goods and items of clothing into NFTs. Luxury purses, dresses, and glasses are now available to try on in metaverse.

Virtual clothing is not just an NFT sold at a higher price. In fact, these items can be used in the future for daily shopping. Instead of trying on clothes in the real world, one can just try them on virtually sitting at home.

Make your own play-to-earn games

Users now can create their own metaverses or simple scenes in the virtual world. Decantraland, for example, has a special tool Builder to help gamers in building their own pieces of digital worlds.
All in all, there are plenty of ways to make money in the metaverse for both gamers and all the other people who have never interacted with the virtual worlds before. Choose the one that works best for you and earn money to use them in the real world.
FAQ:
How to make real money in the metaverse?
Metaverse is a virtual world where you can both hang out with friends and make money. Yes, this digital blockchain-based space offers numerous possibilities to earn money. Some of them are creating and selling NFTs, building and trading virtual real estate or land, play-to-earn games, etc. In fact, with a huge variety of options, everyone can choose their own way how to gain profit on a particular metaverse platform.
How to invest in the metaverse?
To make money in the metaverse and actually use them, one needs to connect their cryptocurrency wallet to a metaverse platform of choice. Play-to-earn games became one of the most reliable ways to make money in virtual reality. One can create different characters and upgrade them throughout the game. These characters, as well as their skins, weapons, etc. can be later sold as digital assets in the form of non-fungible tokens (NFTs) on metaverse platforms. The most popular games for these are Sandbox and Decentraland. Cryptocurrencies function as real money in such virtual worlds but one can later trade coins and receive fiat money, for example, or pay for purchases.