In our last article, we discussed how to buy and sell altcoins. Our next blog post we dedicated to Web 3.0 (or Web3) investments – the future version of the current Internet network. Read on to find out all about Web 3.0 technologies and how to earn money on them.
What is Web 3.0?
Web3 is quite a complex phenomenon that requires a view from a broader perspective. That is why we will start with a comparison of previous and currently available Internet networks.
Web 1.0 vs Web 2.0 vs Web 3.0
Created by Tim Berners Lee, it was a decentralized world wide web. The goal of creating the Internet as we know it today, was to share and exchange information. Back in the 1990s, users were only consuming content – mostly reading blogs.
In the mid of 2000s, the evolution of the web took the next turn, which resulted in Web2. This stage in the development of the web resulted in the establishment of major social networks such as Facebook, Twitter, Instagram, etc. Their main pro was content systematization and a wide choice of tools for content creators (both professional and amateur ones). In the beginning, these social media giants were mostly about sharing stories and opinions to connect with people worldwide. Then, the era of photos and influencers began.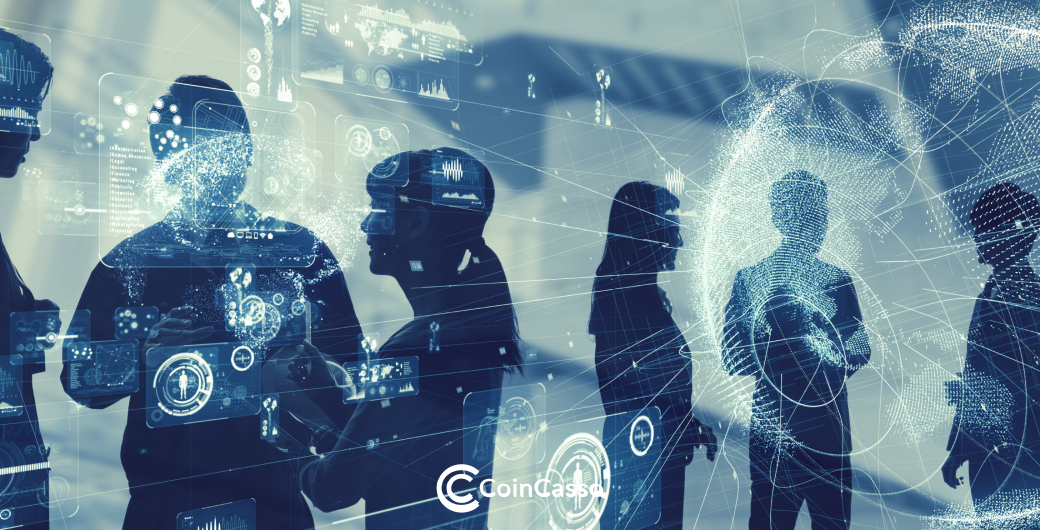 The largest Web 2.0 drawback is that it limits content creators. That is, the algorithm mostly highlights ads, while many users are just looking for inspiration and new information or interactions rather than making purchases on social media.
This blockchain-based network of the future relies heavily on modern technologies, including artificial intelligence. Web3 offers more freedom and self-expression for content creators. Blockchain technology suggests that everyone is equal and takes an equal part and role in creating chains. The same goes for Web 3.0 – everyone will be able to present their content and the community will decide whether it's acceptable, if they like it, and how much it costs. There will be no limits or guidelines from the network owners or investors.
In reality, Web 3.0 is not yet fully implemented and exists as different projects. For instance, cryptocurrency trading is an example of how freely users can interact with each other and exchange information. DeFi and metaverse games also belong to Web3 because they are built on blockchain. The same goes for fashion items, clothes, and literally anything else that can be turned into NFT.
How to invest in Web 3.0? Web 3.0 examples
The Web3 concept is still in development and no one knows exactly what it will look like when it's fully introduced to the general public. However, one can already gain a profit from Web 3.0 investments. Let's have a look how:
1) Web 3.0 cryptocurrencies and crypto tokens
Cryptocurrency investment is a well-known way to make money by trading digital currencies. This market is famous for its volatility but there are numerous tools to check coins' past performance and technical side. A complex approach to trading that includes technical analysis has proven to be more resultative. Apart from Bitcoin (BTC) and Ethereum (ETH), it's also worth checking other coins to invest in.
Web 3.0 crypto coins list:
All these coins are available on CoinCasso crypto platform. Visit our website to find out more.

2) Metaverse
Metaverses are a great option for those who don't want to get deep into trading. Metaverse games and spaces offer a fun and easy way of earning a profit by creating characters, pieces of land, houses, or any other items you may think of. All these can be later sold in-game or on special marketplaces as NFTs. Axie Infinity is now one of the largest crypto games to gain a profit. Users breed their unique axies – characters and compete against each other. These characters can also be sold and bought as NFTs.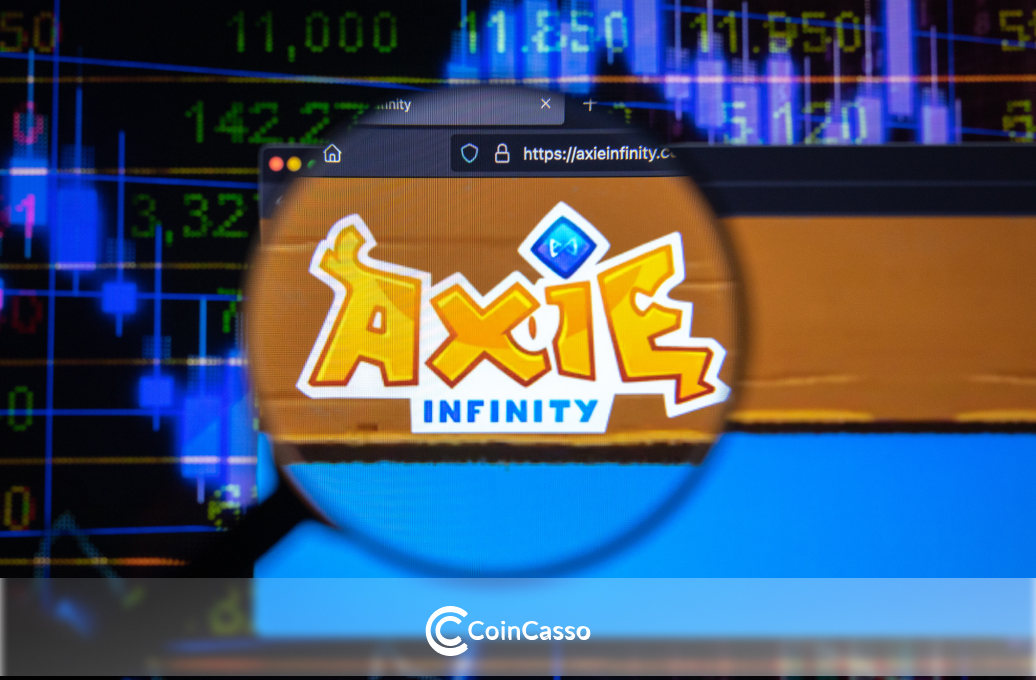 3) NFTs
Digitalized art pieces (paintings, songs, posters, voice records, etc.) gained worldwide recognition within the past year. Each non-fungible token is unique due to the blockchain it's built on. The creator also decides on the number of particular NFTs, so that they cannot be recreated or copied.
4) Stocks and companies
Finally, you can purchase stocks of a metaverse project or company and become their co-owner. The majority of large companies are trying to implement Web3 features and applications to enhance their users' experience. Below we've prepared s a short list of the biggest world organizations that have their stocks available for purchasing.
Best web 3.0 stocks and Companies to Invest in
Meta (former Facebook) was one of the first companies to publicly announce that they will focus on their own metaverse production. They already host various concerts and events in their metaverse space.
Twitter now offers NFTs avatars for those using Twitter Blue. This is a great example of how social media platforms can use Web 3.0.
Nvidia, the technological giant that supplies Dell Technologies and HP with chips, partners with Flux to take the Internet to a whole new level. These companies will be working together to present new advanced Web3-based tools and services.
As one can see, plenty of international corporations and manufacturers are exploring the possibilities that come with the Internet of the future. Even though all the changes are still in development, Web 3.0 stocks are an interesting and promising long-term investment option.
It's worth investing in Web 3.0?
Everyone decides for themselves what assets are the most profitable for investments. Web3 applications and platforms are definitely worth looking into, as they are still evolving and will likely be in high demand already in the near future. With lots of Web 3.0 companies and digital assets, this industry shows numerous ways for investors to multiply their revenue.
FAQ
What is a Web 3.0 website?
Telling the truth, Web3 is still quite a vague notion and depends on the technological capacity of the company that's implementing it. That is, Web 3.0 websites are all different and bring to the table diverse features and functionality. Generally speaking, a Web 3.0 website is a website that grants access to numerous Web3 functions. These can be both the whole designed metaverses and just Web 3.0 applications with special functionality (like websites for virtual shopping that require using headsets or VR glasses).
Are we Web 3.0 now?
It's quite difficult to say for sure whether we're already in Web3. Undoubtedly, technological progress is unstoppable, with more and more updates rolling out every day. However, we're still in the transitional phase from Web 2.0 to Web 3.0. Some Web3 applications and websites are already available, such as metaverse games, for example.
Where to invest in Web 3.0?
There are a few different ways to make a profit from Web3. Multiple services and platforms offer investment possibilities for both experienced trades and those only starting to explore Web 3.0. For a start, decide how exactly you want to use your funds. For instance, you can play metaverse or DeFi games and earn coins there. Another option is purchasing or creating NFTs, etc. Finally, you can just trade cryptocurrencies on the exchange platforms.
How to invest in Web 3.0 tokens?
One of the ways to gain a profit using Web3 technologies are NFTs and blockchain games. What's more, one can even combine both these activities by playing a metaverse game and building their own NFT characters there. Then, such a Web 3.0 token can be traded directly within the game or moved to some other exchange platform or NFT market. Axie Infinity, Decentaland, and Sandbox are some of the most popular metaverse games for this. In addition, one can trade cryptocurrencies on crypto platorms, such as CoinCasso.
How to make money on Web 3.0?
Web3 technology is not yet fully developed, but the number of ways how one can make money on it, is constantly growing. Web 3.0 is not only limited to DeFi or metaverses. In fact, it has numerous applications, including fashion and entertainment industries. Probably the simplest way to increase one's capital with the help of the network of the future is NFTs and cryptocurrency trading.