As fiat currencies fall flat and the crypto coins cement their role as the future of money, crypto values are soaring. While Bitcoin is the undisputed king of the cryptocurrency world, Ethereum is the young prince. It is growing up fast and is in the running to unseat the old guard!
Ethereum Price History

.
An in-depth understanding of how ETH works and how it was created, will help you to make a more precise price prediction and better investment decisions.

Launch
Ethereum was first conceptualized in 2013 in a whitepaper by its founder Vitalik Buterin who was just 20 at the time. He worked on the concept till 2015, when Ethereum was finally launched. The work was funded by an online crowdsale of 72 million ETH, which generated around $18 million. 
Since the start, Ethereum, like other cryptocurrencies, has seen more than its fair share of ups and downs. In 2015, it started with a very modest price of less than a dollar and stayed in that range for the first couple of years.
2017 – 2020
December of 2017 proved to be the turning point, and the ETH price broke past $500 and had moved to $1000 by January 2018.
Naturally, this massive jump was followed by a price correction. ETH promptly fell to $640 in a month and started its slow and long climb back to the peak.
2020 – onwards
Similar to the rest of the cryptocurrency world, the pandemic proved to be a boost for Ethereum. Its value soared, and ETH even surpassed (not value) Bitcoin in performance.
As per previous news & forecasts, ETH/USD has grown 100%, moving from $200 to $400 in just fifteen days in July 2020; after that, there was no stopping its bull run.
The upward trend quickened until April 2021, when it reached $2760 before following the rest of the crypto market on a nosedive, which brought it close to $2000. However, the scare didn't last long, and the climb continued unabated. The Ethereum (ETH) price soared to new heights in November 2021, touching an all-time high of over $4890.
It is interesting to note that while ETH followed the general cryptocurrency market trends, the reasons for its value increase were slightly different from stalwarts like Bitcoin. It got a lot of great publicity when an NFT was sold for the 38,000 ETH – or $69.3 million. Technical reasons and upgrades also played a part in keeping ETH In the news and in the green.
During the winter of 2021, the Ethereum price chart didn't look all that positive. The coin's value was going down month by month. At the end of January 2022, Ethereum went as low as $2500. Throughout the whole spring, the ETH price was rising and dropping down all the time. In April, Ethereum recovered to $3500 but already in May, when the whole market crashed, its value decreased to $1954.
The current ETH price is $1246, and during the past 24 hours, it lost 15% in its value.
Ethereum Price Predictions or ETH price prediction
Let's have a look at that Ethereum price prediction for the near future from the leading platforms.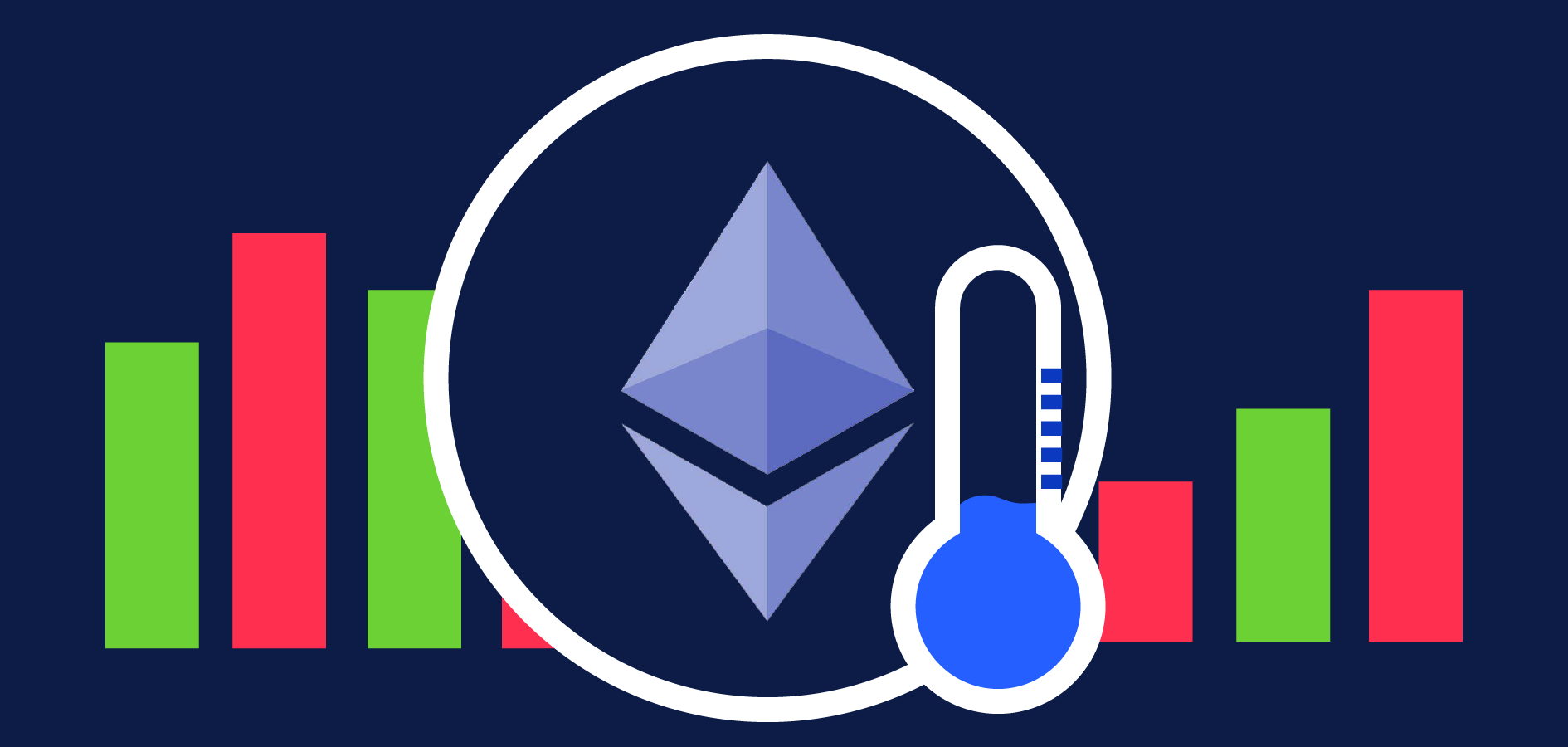 Walletinvestor Ethereum price prediction:
According to Walletinvestor, ETH price prediction is optimistic, and the coin is expected to continue the bull rally and end 2022 in the vicinity of $2, 463. At the very least ETH's price will end the year at $1863.
In the long term, WalletInvestor's average ETH price prediction is:
$2,463 by the end of 2022
$4,156 by the end of 2023
$5,865 by the end of 2024
$7,562 by the end of 2025
$9,254 by the end of 2026
TradingBeasts Ethereum price prediction:
TradingBeasts uses its formula of historical data and a combination of linear and polynomial regressions. The long-term prediction is more positive but not at the same rate as other pundits are stating. TradingBeasts expects ETH to close the 2024th at $2,320.
TradingBeasts' long-term average ETC price prediction is:
$1,588 by the end of 2022
$1,407 by the end of 2023
$2,320 by the end of 2024
$2,896 by the end of 2025
LongForecast Ethereum price prediction:
Another slightly conservative Ethereum price prediction is by LongForecast. While it shows a steady increase, the gains are modest, with a dip/price correction predicted at the end of 2022. Long Forecast shows a substantial gain with ETH closing 2024 at $2,769; however, by December 2025, this drop to $2,336.
LongForecast long term average Ethereum price prediction is:
$582 – $745 by the end of 2022
$941 – $1,168 by the end of 2023
$2,231 – $2,769 by the end of 2024
$1,882 – $2,336 by the end of 2025
Digitalcoinprice Forecast Ethereum price prediction
Digitalcoinprice joins the general consensus on ETH's future and also predicts a sustained upward movement on the coin. According to Digitalcoinprice experts, ETH will end 2022 on a high note at $1,572 and might cross $3,879 by 2028.
Their long-term Ethereum price prediction is:
$1,572  by the end of 2022
$1,756 by the end of 2023 
$1,662  by the end of 2024
$2,313 by the end of 2025
$2,125 by the end of 2026
$2,653 by the end of 2027
Our ETH Price Forecast
There is no doubt that Ethereum will take over the crown from Bitcoin at some point in the future. When this would happen is anybody's guess. We see a positive Ethereum price prediction for several reasons:
The business model that keeps ETH relevant for current and future businesses: Its smart contract-based features and its popularity in the DeFi landscape ensure its long-term usability. In comparison, Bitcoin is now mostly seen as an asset, much like gold. It's a great investment but is not used for daily transactions.
The shift to the Proof of Stake model will also position it for the future. Moving to a faster, more secure, and green tech will give it more staying power, especially in the face of mining bans that seem to be the trend.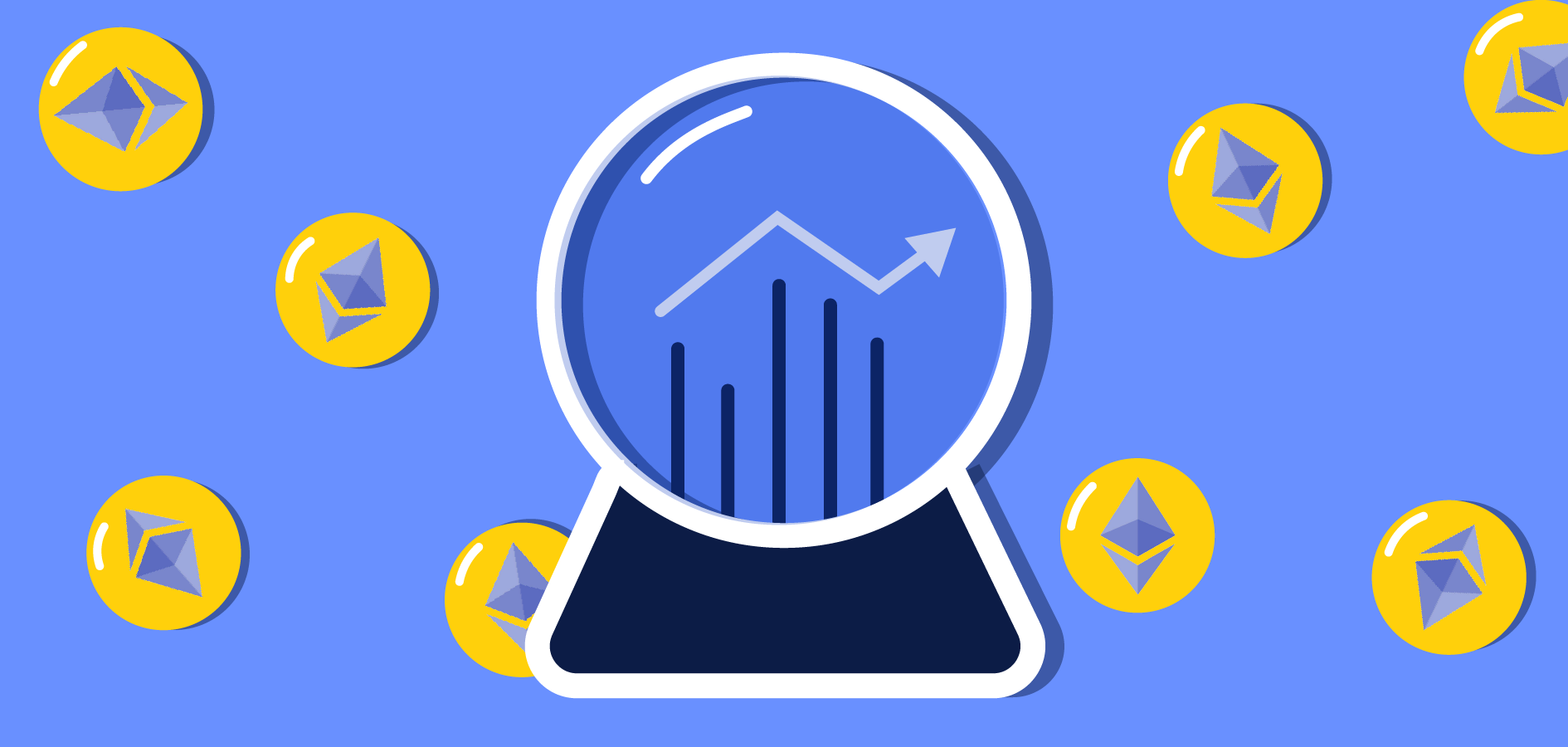 Ethereum's shift to green tech and its measured research-based approach has already made it a hot favourite with millennials and Gen-Zs looking for cryptocurrencies that fit their life choices. If you would also like to get a piece of ETH into your portfolio, then our easy-to-use crypto exchange platform is a great place to start. Do take a look!
Ethereum or Bitcoin price prediction – which crypto is better to invest in 2022?
Volatility is the main feature of all cryptocurrencies and coins' price fluctuation is the best proof of this. Ethereum and Bitcoin are the two most popular digital assets on the crypto market despite a huge difference in value. At the moment, Bitcoin's price fluctuates at around $23,000. Ethereum, in its turn, dropped to $1200.
The recent market crash turned the tables with most coins losing their value even in several times. Without a doubt, both Bitcoin and Ethereum networks are vital for the well-being and longevity of all the other cryptocurrencies and, that is why they will probably remain valuable in the long-term perspective.
Nevertheless, it's difficult to make solid predictions regarding the Ethereum or Bitcoin price. Taking into consideration all the political and economic changes in 2022, the crypto market can go both up and down anytime.
If you're looking for investment advice, check our article on Bitcoin price prediction.
FAQ
What Ethereum price predictions will be in 2022?
Ethereum's dream run started in the pandemic with an all-time high of $4,769 in November 2021. However, since the beginning of 2022, ETH has been dropping. Ethereum price forecast in 2022 does not look all that positive. Most predictions seem to agree that ETH will close 2022, priced comfortably at around $1,600. Nevertheless, the Ethereum price prediction gets more promising for 2024th and 2025th - the coin is likely to double its current price.
What will Ethereum be worth in 2030?
A lot! But let us give you some concrete numbers. Coinpriceforecast pegs ETH value in 2030 to be around $2,800. Priceprediction.net puts Ethereum price prediction at the widely inflated value of $49,740 to ETH by 2030... but who knows, it might come true.