One project that might've caught your attention is Ethereum Classic (ETC), which has grown a lot in the past year. But is investing in ETC a smart decision right now? What types of Ethereum Classic price predictions are analysts making?
Keep reading to find the latest Ethereum Classic price predictions and to see whether ETC is the right investment for you.
Is Ethereum Classic a Good Investment?
Before we dive into specific Ethereum Classic price predictions for Ethereum Classic, let's take a broad look at whether this is an investment that's worth making. To do that, we'll consider the pros and the cons of investing in ETC.

Pros of Investing in ETC
So, what's the bull case for Ethereum Classic? The chain has seen some interest from largescale institutional buyers like Grayscale. In fact, Grayscale even offers an investment product called the Grayscale Ethereum Classic Trust.
When a large financial institution like Grayscale invests in a cryptocurrency, that can be a sign that you should too. That being said, it's also not usually a smart decision to blindly follow the trades that someone else makes – no matter how experienced they are.
ETC has also performed very well during the year 2020. According to GoinGecko's Ethereum Classic chart, the token was up a little over 830% since a year ago as of July 2021. That's an incredible return.
Another pro of investing in ETC is a little harder to quantify with precision but is worth mentioning all the same.
Ethereum Classic benefits from a considerable online following with retail investors. Remember how Dogecoin took off before Elon Musk started tweeting about it? The same group that did that has helped to pump ETC quite a bit this market cycle.
So, to recap here are the pros of investing in ETC:
Buy-in from large institutional investors
Cult-like online following to spark rallies
Cons of Investing in ETC
Now let's look at the bear case for an ETC investment. What reasons are there not to invest in this token?
The biggest reason not to invest in ETC is that the token isn't really useful at this point. Very few people use the platform relative to its competitors.
Sure, that could change in the future. But if that's part of your investment thesis, you're essentially betting on some unknown catalysis driving droves of people to Ethereum Classic. There's not currently any reason why that would happen.
Opportunity cost is another big thing to consider. Ethereum Classic may be up around 830% on the year. But other cryptos offer much better use-cases and have delivered even better returns.
Crypto is a unique space. During bull runs, just about any semi-relevant altcoin will deliver phenomenal returns. But when bear markets hit, these altcoins tend to die the hardest and fastest.
So ETC is also a riskier investment than things like Bitcoin and Ethereum. If you bought ETC and we entered the bear market tomorrow, you would lose much more of your wealth than you would if you had bought BTC or ETH.
What Factors Can Impact ETC's Price?
If you're considering making an investment in Ethereum Classic, you should have a good understanding of what might impact the value of that investment before putting real wealth in the token.
So, what might cause ETC to go up or down?
The biggest thing is fluctuations in the crypto market as a whole. When things are going well, altcoins like ETC tend to pump higher. When BTC and ETH are losing value, ETC and other alts will lose value at a faster rate.
Actions taken by the government or coverage given by the media could also impact ETC's price. But this can be really hard to predict and would likely impact all cryptocurrencies equally.
We will now take a look at what was the Ethereum Classic price prediction for 2021 and what is the price forecast for the following years.
Ethereum Classic Price Prediction 2021
Ethereum Classic has already grown a ton in the first half of 2021. However, some Ethereum Classic price prediction 2021 models were predicting that there was still room for the altcoin to grow.
For example, Wallet Investor is an algorithm-based forecasting site was suggesting that ETC will trade at around $70 by the end of 2021. That means their Ethereum Classic price prediction 2021 was representing a growth of about 18% from July 2021 levels.
Digitalcoin is another website that had made an Ethereum Classic Price prediction 2021. Their forecast was that ETC will reach nearly $100 by the end of 2021. That would be a growth rate of about 52%.
In August 2021, the ETC price peaked at around $80 but has never recovered. As of last November, the value was only $60. Throughout the whole winter, the Ethereum Classic price was holding up at the level of $30-20.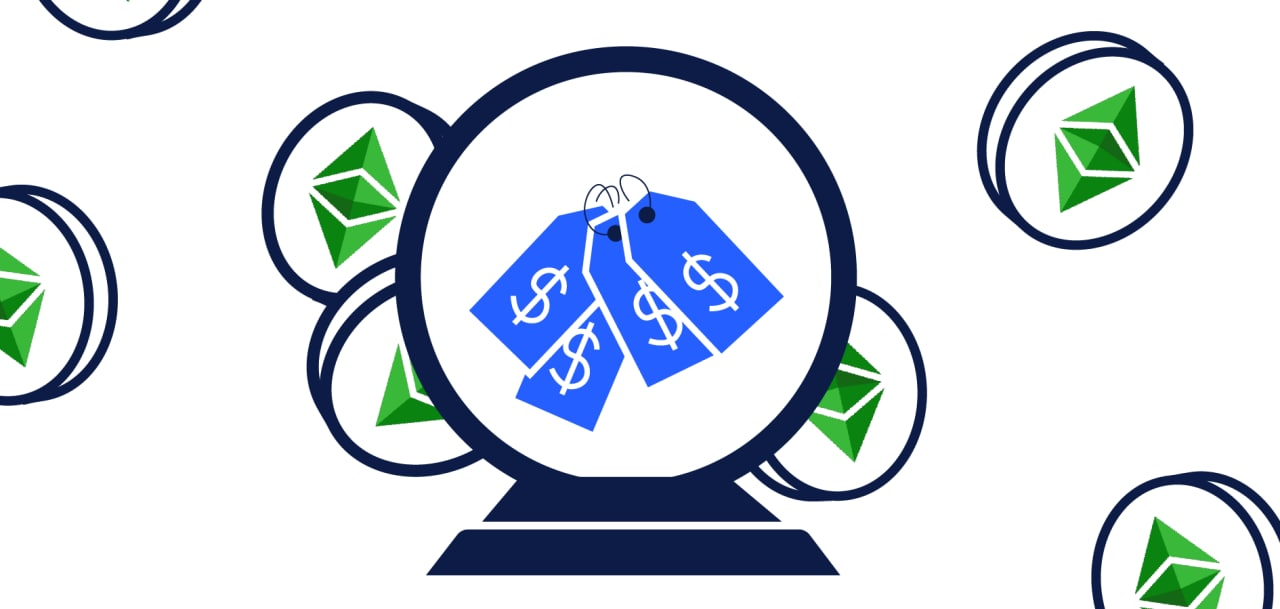 Ethereum Classic Price Prediction 2022
How much will Ethereum Classic be worth in the second half of 2022?
Many analysts were expecting ETC to grow in 2022 as well. That's good news for investors who are interested in holding this crypto long-term.
For example, CoinPriceForecast made an Ethereum Classic price prediction that has ETC reaching as high as $300 by the end of 2022. That would represent a massive return from current levels.
Other analysts are bearish on ETC long-term, though. For example, LongForecast has an Ethereum Classic price prediction that puts ETC at around $62 at the end of 2022. That's quite a far cry from $300.
Compared to its low value throughout the whole winter of 2021, Ethereum classic has grown almost twice and was traded at $50 at the end of March 2022. With the market crash in May, ETC dropped to $18 per coin. For the whole month and for the first week of June, the Ethereum Classic price was pretty stable – the maximum value was $23. Then, the bearish market started and all cryptocurrencies went crazy (not in the positive meaning of this word). For the past week (June 13-30) ETH was traded between $14-16.
Ethereum Classic Price Prediction 2023
Most online crypto analysts actually see ETC dropping in price a bit by 2023. This makes sense when you think about the current state of the crypto market as a whole. Generally, cryptocurrency bull runs only last a few years before the market resets itself into a bear market.
DigitalCoinPrice has an Ethereum Classic price prediction for 2023 that says ETC can reach $27 in 2023. But TradingBeasts says that the token will only reach as high as $19 at most.
Ethereum Classic Price Prediction 2024
Many analysts see Ethereum Classic continuing to climb in value in 2024. But the exact dollar amount that this crypto will be worth varies from forecast to forecast. For example, TradingBeasts has an Ethereum Classic price prediction that has Ethereum Classic reaching as high as $27.497 in 2024.
Ethereum Classic Price Prediction 2025
DigitalCoinPrice expects ETC to reach $30 in 2025. However, LongForecast is bearish about the prospects of Ethereum Classic this far out into the future. Their Ethereum Classic price prediction says that ETC will only be between $8.64-10.23 each in 2025.
What Will Ethereum Classic Be Worth Between 2025 and 2030?
It's a bit difficult to make accurate predictions this far out given the extreme volatility of crypto. However, some analysts are giving it their best shot.
For example, CoinPriceForecast has an Ethereum Classic price prediction that has ETC reaching $33 (107% growth) by 2027 and then $29.24 by the end of 2030.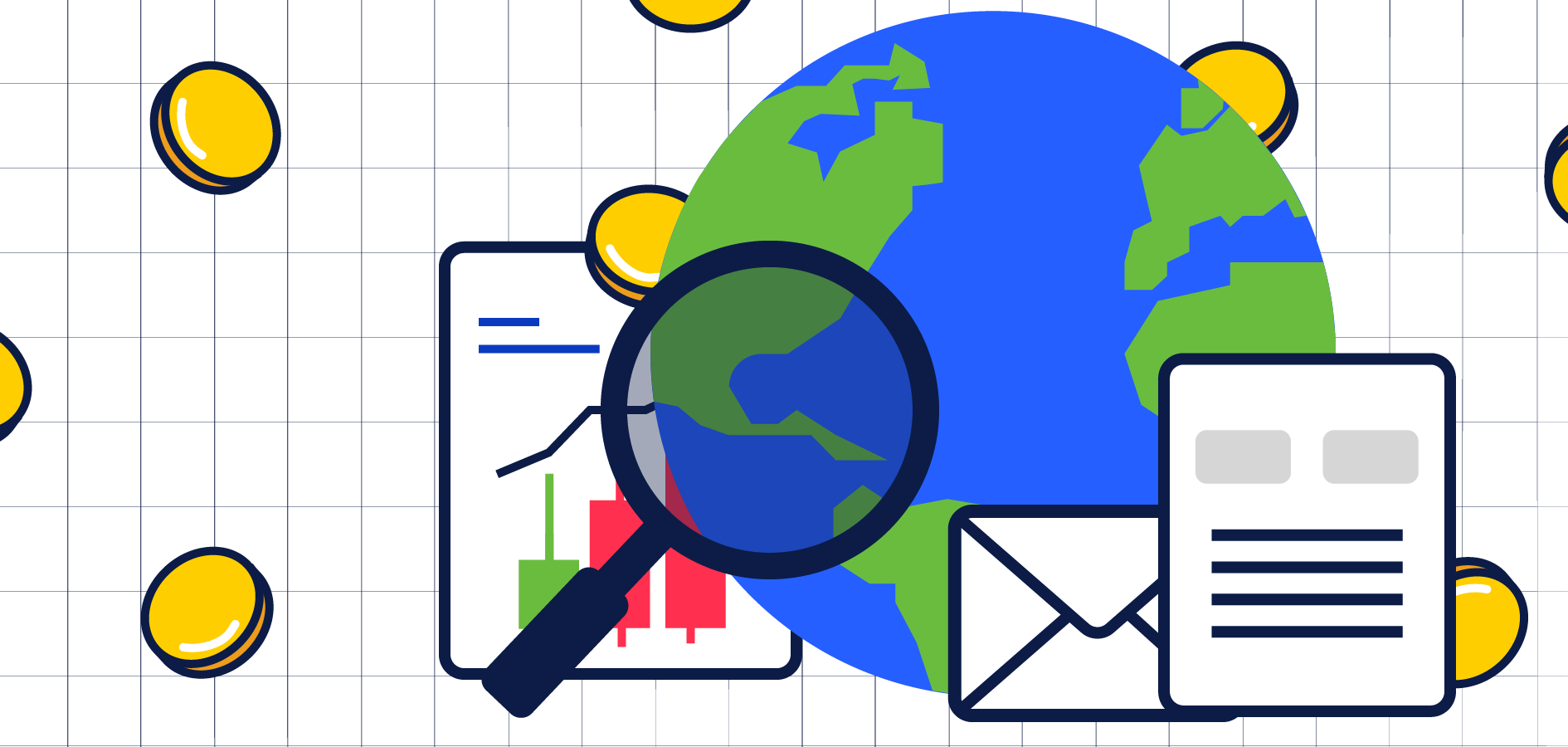 Is It Better to Hold ETC Long or Short?
When you make an investment in crypto, it's always important to do your research and have a thesis. That way you'll know exactly when your reason for investing has been confirmed or refuted.
So, what's a good investment thesis for ETC? Should you be holding this token for the long haul? Or is it better to try and make a profit in the short term with Ethereum Classic?
In most portfolios, ETC shouldn't be a long-term investment. That's because the crypto marker goes through extreme periods of volatility. And many of the altcoins that pump to new heights in one cycle don't even survive to reach the next.
So we can't take ETC's average performance in this cycle as evidence that it will continue performing at the same level in the future.
The other thing that you need to keep in mind is that Ethereum Classic doesn't have much real-world utility right now. People just aren't using the network because Ethereum is a much better alternative.
The only real reason to make ETC a part of your portfolio is speculation. And speculative assets generally aren't great to hold long-term unless they also have a real-world use case that you ardently believe in.
The Bottom Line: Should You Invest in Ethereum Classic?
We've covered the history of ETC, how it differs from Ethereum, and why people invest in it. We've also taken a look at Ethereum Classic price predictions for ETC over the next decade.
Now it's time to evaluate the bottom line. Should you be investing in Ethereum Classic or not?
The answer to this question depends on when you're asking it in relation to the broader cryptocurrency market cycle.
The best time to invest in ETC is during an established bull run after Bitcoin and other large-cap coins have already gotten the chance to pump to new highs. This cool-off period is typically when altcoins like Ethereum Classic will push to new highs themselves.
But you probably don't want to invest in ETC if we're in a bear market. Or if a crypto bull market is starting to look like it's going to turn into a bear market. That's because the Ethereum Classic price will fall much faster than its more established counterparts since it's an altcoin.
If you're thinking about investing in ETC, remember that it doesn't have a ton of real-world utility. That means you can't count on it being around the next market cycle so you need to choose the timing of your investment carefully.
Alternative Investment Ideas
Maybe after reading this piece, you've come to the conclusion that Ethereum Classic isn't the right crypto investment for you. If so, CoinCasso has a few alternatives for you to consider.
Ethereum
Investing in Ethereum is the most natural alternative to investing in Ethereum Classic. It's essentially everything that ETC is trying to be but with tons of users and hundreds of dApps.
Ethereum is more expensive than ETC but don't let that dissuade you. The money that you put in will grow at the same rate that ETH does even if you can't own a whole coin right away.
And if you compare ETH's growth to the Ethereum Classic price in 10 years, you'll likely be happy with your decision to invest in this project.
Bitcoin
Bitcoin is the gold standard in cryptocurrency. Its price fluctuations are what drive the entire cryptocurrency market. And an increasing number of institutional investors are starting to allocate some of their portfolios in BTC.
Bitcoin is a token that definitely needs to be in your portfolio if you're going to allocate some of your assets to crypto.
Chainlink
Chainlink is a fascinating altcoin with a massive amount of potential. It's what smart contract platforms like Ethereum use to access real-world data on the blockchain.
This functionality is essential to the most popular dApps in existence. Without Chainlink or a token like it, platforms like Aave, MakerDAO, and Uniswap wouldn't be able to function like they do today.
Time to Start Investing
Ready to take your newfound crypto knowledge and use it to make smart investments? CoinCasso has you covered.
Open an account with us today to quickly and easily purchase the crypto that you believe most in.