In our last article, we explained the 5-minute scalping trading strategy. Today, we continue to talk about approaches to crypto trading. This blog post will discuss swing trading – one of the most popular trading strategies in various financial markets. Read on to find out what swing trading means in crypto and how to implement this approach.
What is cryptocurrency swing trading?
Swing traders try to catch the momentum and make the biggest profit from a trend. In other words, they're waiting for the "swings" to open profitable orders and make money on them. Swing traders benefit from both bullish and bearish trends as they just need to set up the orders properly. For instance, if the cryptocurrency market turns bearish, they can buy tokens at a reduced price to sell them later at a higher rate. On the contrary, if crypto goes up, they can sell their digital assets at a beneficial rate. However, all these decisions and moves depend on the trader's strategy, trading style, and goals.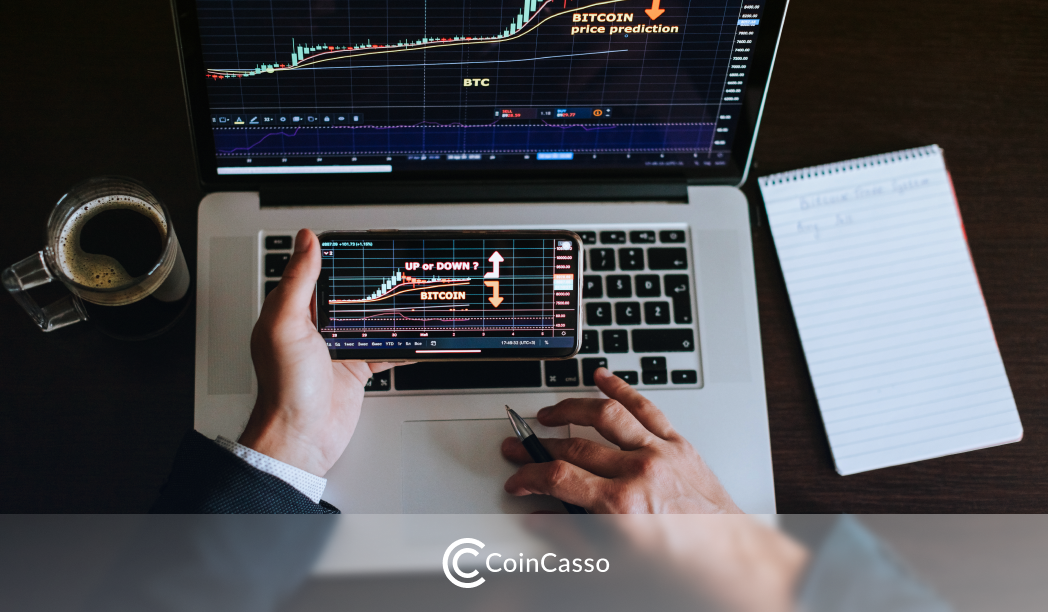 The swing trading crypto approach suggests opening trades whenever the "swing" happens. To identify the best timing, swing traders mostly rely on fundamental analysis. They usually open trades within short to medium time frames, which can last from a few days to a few weeks.
Technical analysis provides a more detailed overview of the current situation in the market but covers only the price swings. It's the fundamental analysis that gives a broader picture of the project or token itself. Such things as the team behind the project, their experience, the company's reputation, etc. all have a profound impact on when market swings happen and how they can influence the asset's value.
A cryptocurrency market is a perfect place to successfully implement swing trading crypto strategies. In swing trading, price fluctuations create numerous possibilities to earn a profit. Thus, the high crypto volatility means more chances to catch that "swing".
When it comes to the best swing trading cryptocurrencies, swing traders can go for both large cryptos such as Bitcoin (BTC), Ethereum (ETH), Chainlink (LINK), etc., and smaller ones. The most important thing here is to trade a volatile digital asset to earn a profit. CoinCasso is a financial platform that takes care of your trading safety. We've implemented the necessary security procedures (KYC, 2FA) for the best trading experience. Check the list of all supported cryptocurrencies here and start trading in no time with CoinCasso.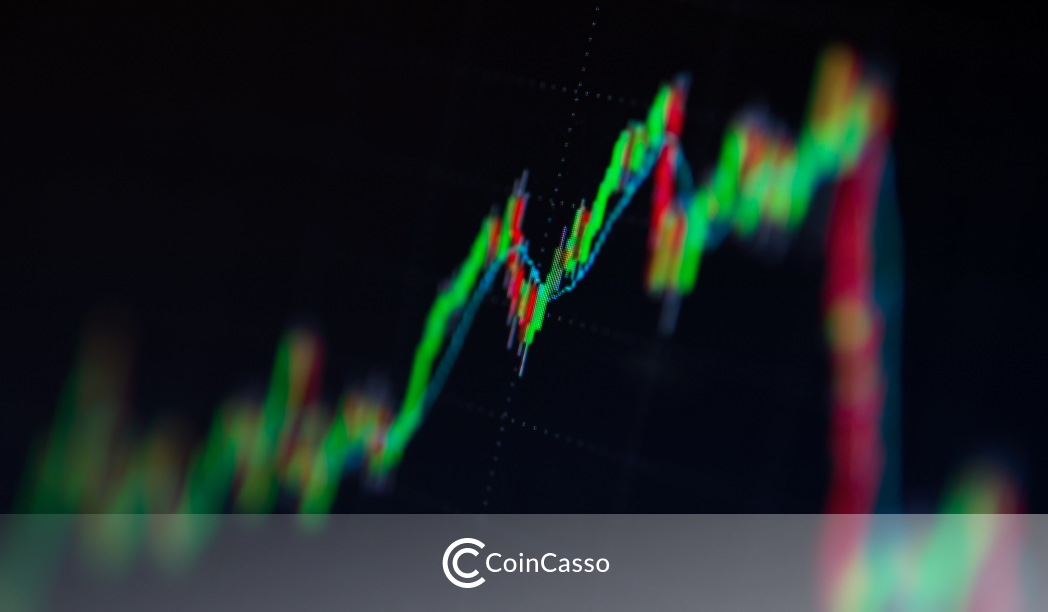 Swing trading crypto: useful tools
Swing trading crypto is definitely not rocket science. Nevertheless, it does require careful preparation and consideration. As we've already mentioned before, swing traders prefer fundamental analysis to technical analysis. At the same time, they also need to follow major news and world events to be able to catch the market swings. Profit calculators and live streams from official news platforms are also quite handy to stay up-to-date with crypto markets and market sentiment.
If you're a newbie and only want to start swing trading, demo accounts are a great option to practice and get more confident with catching a crypto swing. If you're a skilled trader, a crypto trading bot will be of great advantage to monitor a trending market and open a long or short position whenever it's needed.
Swing trading strategies in the crypto market
There are plenty of swing trading crypto strategies to choose from and, what's more, all of them can be further adjusted or modified. Let's make a brief overview of 2 of the most popular swing trading strategies: "Catch the wave" and "Follow the crowd".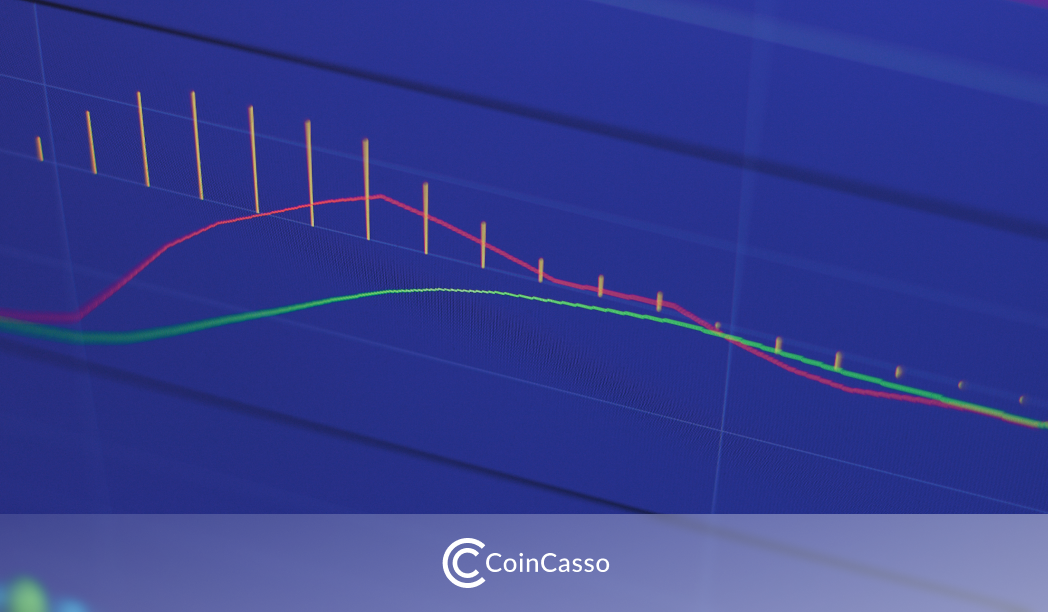 If your first thought here was about surfing, you weren't wrong. This swing trading strategy received its name for a reason – it looks a lot like catching the best wave for a surf ride. In the crypto market, swing traders need to set up strict entry and exit rules to benefit from a swing. The thing here is to ride a crypto wave only for as long as it's needed to make a profit. For example, if your profit target was to earn $1000, don't hold the trade open longer as the swing might end very rapidly and you're risking losing all your investments.
The rule of thumb in this swing trading crypto strategy is to catch the momentum and exit trade with the maximum profit. For this, swing traders can use such technical indicators as support and resistance levels or a moving average.
This swing trading strategy is entirely based on support and resistance levels. The support level shows how the price will fall back before reversing again. The resistance level indicates how the price will rise without breaking through. If the price gets closer to a support level, a swing trader would open a long position and a short position if the price nears the resistance level.
Swing trading: pros and cons
Swing trading crypto has its advantages and disadvantages. If you're planning to get into swing trading, it's always best to evaluate its strong and weak sides.
Pros:

takes less time and effort compared to day trading
doesn't require an in-depth understanding of all technical indicators
longer-term strategy – in swing trading crypto, trades can last days and even weeks. Thus, there's no need to check the market every few hours as it can be with other trading strategies
while volatility usually means higher risks, in swing trading, it also usually means higher profits

Cons:

longer-term trades can be more dangerous if the market sentiment changes suddenly, especially if trades stay open overnight.
All in all, swing trading definitely has its advantages compared to other trading strategies. What's more, a swing trader can choose the one swing trading crypto strategy that will work best for them depending on goals, investment amount, the time they can spend on trading, etc.
This article is not an investment advice and should not be treated as such.
FAQ:
Is swing trading right for me?
If you don't want to spend the whole day in front of your computer monitoring charts and news, then becoming a swing trader might be a great solution. However, you'd still need to follow major news in the crypto industry and understand how they influence the market. Swing trade crypto relies more on fundamental analysis rather than on technical analysis. That is why swing traders need to be aware of the major world events that might cause any cryptocurrency price movements.
Swing trading vs scalping: what's the difference?
Swing trading is less demanding and takes less time compared to Scalping and even day trading. Scalping is more frequent compared to swing trading, as scalpers make from 10 trades per day, which requires their constant attention. Swing traders tend to make trades less often depending on the market tendencies. They use both uptrends and downtrends to make money on "swings".