The darling of DeFi, Chainlink 'LINK', has been making news through its group of dedicated followers (which includes some well-known celebrities and sports stars). The buzz around the altcoin has brought it to everyone's notice, and its strong technology fundamentals are sure to keep it at the top of the crypto stack.
Chainlink LINK Price History
Even though Chainlink is the 17th largest cryptocurrency by market capitalization, its business model doesn't make for big news announcements. Well known only in the smart contract developer ecosystem, it is affected quite a bit by the vagaries of the cryptocurrency world and the volatility of the big players like Bitcoin.
However, overall, it has proved to be a steady upward climbing asset for users in the ecosystem.

Chainlink price – 2017 Till Today
Chainlink's LINK tokens started in 2017 at just a bit above one cent in USD; naturally, the market cap was also correspondingly low. It traded under $1 till about mid-2019. After this, it steadily climbed up, and the LINK per price increased to comfortably stay between $1 and $4 per LINK token.
Prices stayed this way for a while, trading at less than a dollar per token until mid-2019, when the price per token increased, and it began trading at between $1 and $4 per token.
This continued even through the uncertain days at the start of the pandemic. Much like other cryptocurrencies, LINK also picked up steam in the latter half of 2020. The price kept increasing till it crossed $14, with an all-time high of $37 per LINK token being recorded in February 2021.
This has been in tandem with the overall crypto market which saw a massive surge in value in the first half of 2021. The big jump in value was followed quite quickly by a price correction, and the price dropped nearly $10 by March 2021 before stabilizing at a more moderate price. As of October 2021, LINK was trading at around $26 per token.
While not as wild a jump as its more famous peer, the Bitcoin, LINK  has shown a healthy and steady increase. It is considered good value for money as it not only can be held as an asset but is also used to pay for smart contracts on the Chainlink network.
Chainlink's price changed dramatically in autumn 2021. In November the LINK value reached $38,32. Since that time, this price never recovered and was steadily going down. During the recent crypto market crash in May, Chainlink was only $5.30 per token. After May 12th, LINK was getting better but, nevertheless, lost 14.94% during the past month.
Currently (June 8th), 1 Chainlink token is worth $8,55.
Chainlink Price Prediction
Let's now have a look at how the Chainlink price will be changing according to the largest cryptocurrency price prediction platforms.
Trading Beasts Chainlink Price Prediction
Trading beasts presents a muted forecast for the LINK in the coming few years. There are no huge jumps predicted – the average price will remain in the vicinity of $8-9 by the end of 2022.
TradingBeasts' Chainlink price prediction is:
$8.55 by the end of 2022
$7.55 by the end of 2023
$11.62 by the end of 2024
 Digitalcoinprice Chainlink Price Prediction
 A much more optimistic take on the LINK token's value comes from DigitalCoinPrice. They predict LINK to almost triple at price and come close to $27 by 2028.
Digitalcoinprice Chainlink Price Prediction:
$11.45 by the end of 2022
$12.34 by the end of 2023
$12.49 by the end of 2024
$16.28 by the end of 2025
$15.24 by the end of 2026
 Walletinvestor Chainlink Price Prediction
Unlike other price prediction platforms, Walletinvestor shows big ups and downs in LINK's value in the coming years.  
Chainlink Price Prediction by Walletinvestor:
$0.81 by the end of 2022
$0.69 by the end of 2023
$1.29 by the end of 2024
$0.85 by the end of 2025
$1.4o by the end of 2026
 Will Chainlink go up in 2022?
The high volatility of the cryptocurrency market makes it almost impossible to say for sure whether this or that asset grows or goes down in the future. The market crash in the last month caused a slurp in pricing for all the coins and tokens.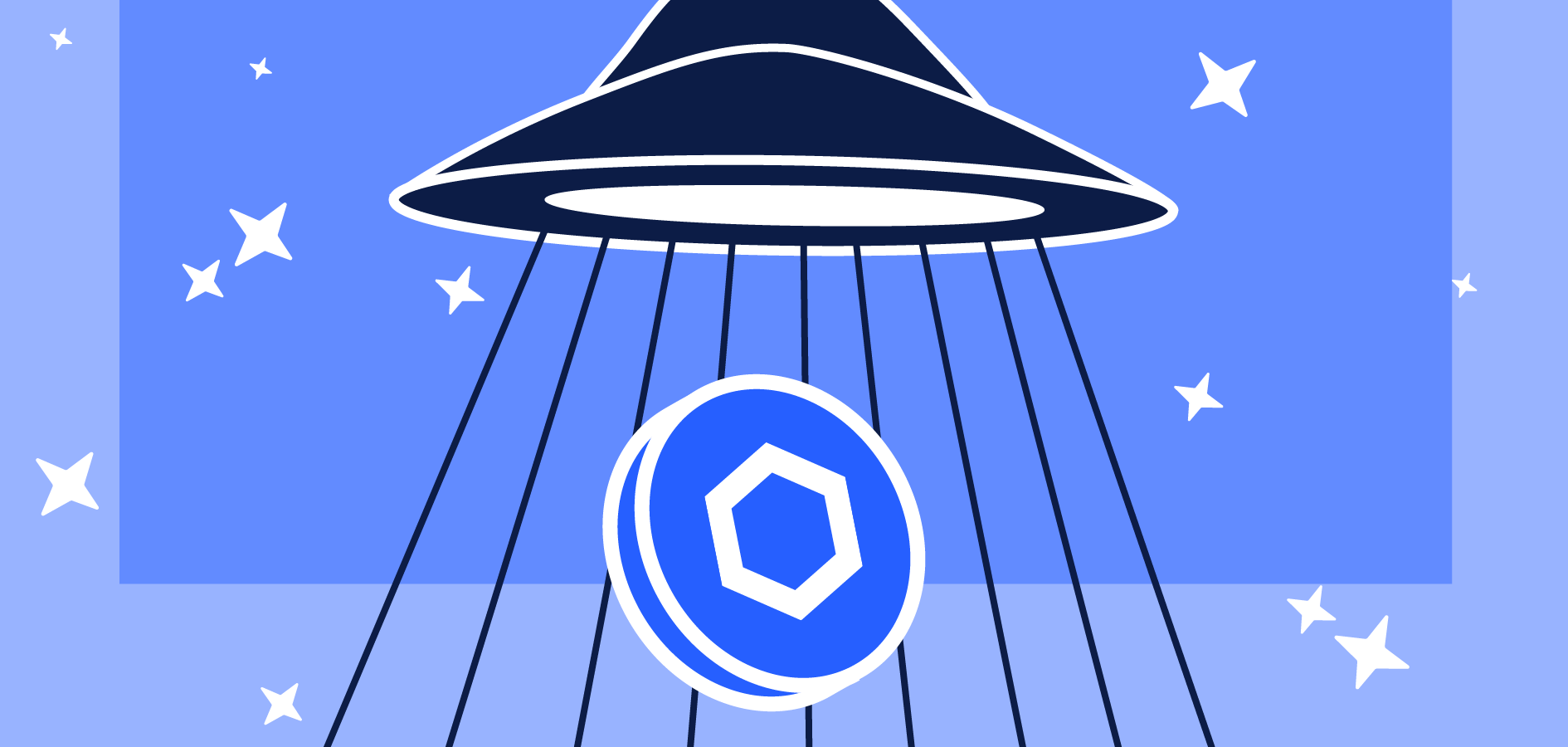 When it comes to Chainlink forecast, most investors and price prediction websites state that this cryptocurrency should recover within the next few years. By the end of 2022, LINK can see a 50% growth.
Chainlink 2.0: The Road Ahead
Over the last three years, Chainlink's LINK token has broken into the top five cryptocurrencies by market cap and is currently serving over 300 projects by connecting blockchains to real-world data.
Chainlink is well on its way to becoming the industry standard for decentralized oracle networks; if that happens, LINK will see massive gains.
Chainlink's co-founder and CEO, Sergey Nazarov, certainly sees this as a given. He recently published a new whitepaper that laid out the company's future and said, "What we're seeing is the start of a redefinition of what the blockchain industry is about, away from just being about Bitcoin, and just being about tokens, to being about many more things."
Should You Invest In LINK?
Cryptocurrencies as a whole remain extremely volatile. There are risks but also big gains to make. With LINK, the investment isn't as heavy as Bitcoin or Ethereum; hence the risk is also less.
We would recommend LINK as an exciting proposition for investment primarily because its business model supports an underlying technology that has a lot of space to grow and expand.
There is no doubt that smart contracts and blockchain will remain an integral part – and STABLE – part of the financial and economic ecosystem, and a token connected to furthering this will have long-term viability.
FAQ
Will Chainlink reach $100?
There is little doubt that Chainlink's token LINK will touch $100. The only question is when. Overall, $100 seems a very achievable target for LINK in the coming couple of years.
What will Chainlink be worth in 2030?
In the next 5 years, Chainlink price prediction is slated to be in the vicinity of almost $30 by Digitalcoinprice. This is the most promising target for LINK's future price. If all goes well, priceprediction.net says that Chainlink's price prediction for 2030 is expected to cross $100 and can go up to $118.
Is Chainlink (LINK) a good investment?
For long-term investors, Chainlink's LINK token can be a good investment opportunity as the entire Decentralized ecosystem shows big and unmistakable signs of long-term growth.
Will Chainlink hit $1000 USD?
Yes, eventually. By optimistic LINK price predictions, the $100 limit can be breached by 2030.
Can Chainlink reach $10, 000?
Anything is possible in the world of cryptocurrency. However, seeing how LINK is currently trading at around $8.5, it has a long way to go before touching $10,000.