Uniswap price prediction
After cryptocurrency, DeFi or Decentralized Finance is the next big thing in the crypto world. As cryptocurrencies became more popular and powerful, trading them also picked up speed, leading to the growth of DeFi exchanges that made the exchange of crypto coins freer and faster.
In today's article, CoinCasso discusses the UNI or Uniswap token – the coin that allows one to vote on the protocol changes. So here goes!
Uniswap (UNI) Explained
Launched in September 2020, to the surprise of the entire crypto community, UNI is essentially an on-chain governance token. UNI gives its owners or users the ability and the right to participate in the operational decisions of the platform. It also gives them access to the UNI community treasury, the protocol fee switch, eth ENS, the Uniswap Default List, and SOCKS liquidity tokens.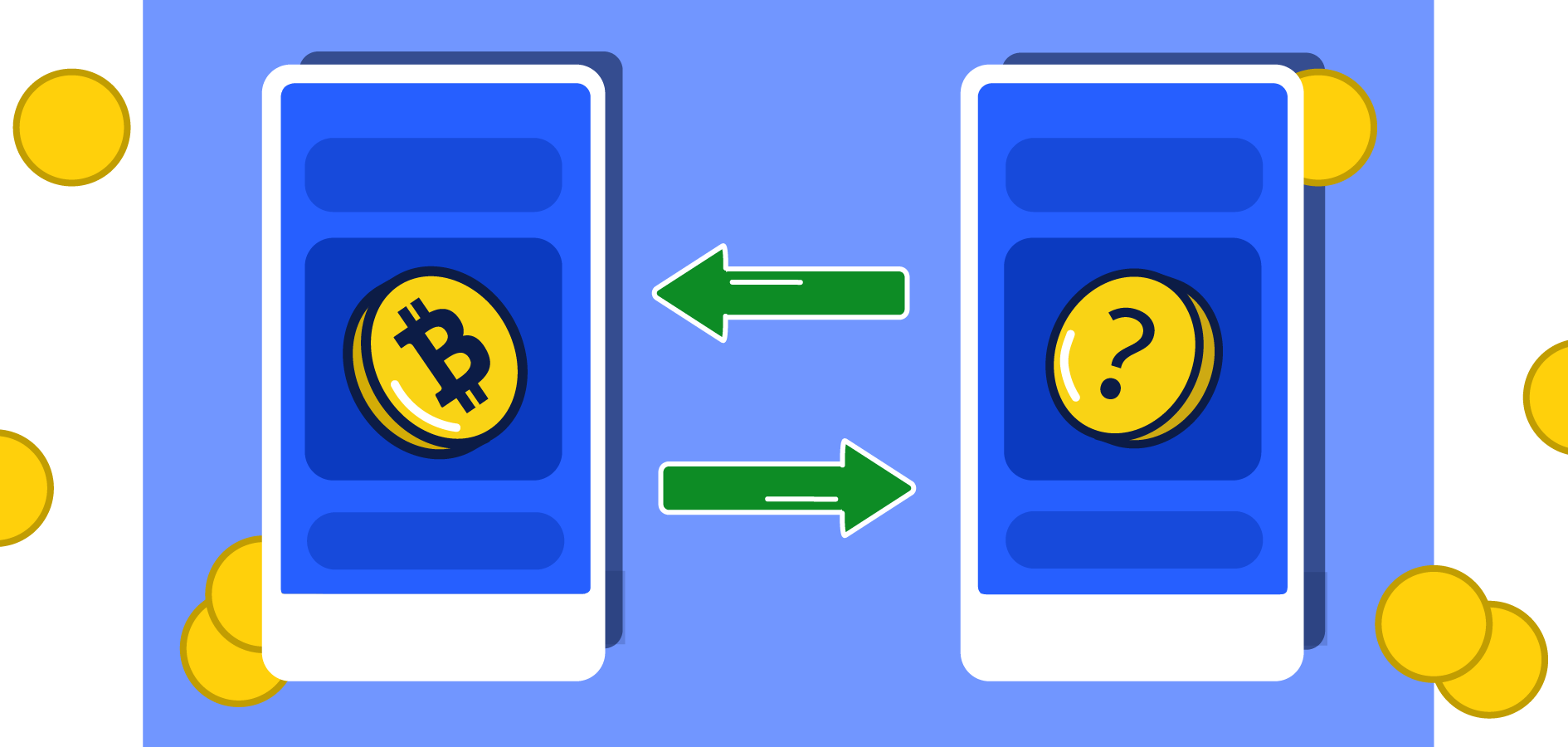 The total number of UNIs is capped at 1 billion UNI tokens, which will be mined and distributed over the next four years. 60% of tokens will be kept for distribution to the community, 21.5% will be allocated to Uniswap employees, and the remaining 18.5% will be distributed to investors and advisors.
At the launch, the UNI team airdropped 400 UNIs straight into the wallets of anyone who had used Uniswap prior to the September launch. From the distribution of 150 million UNI tokens, around 66 million were snapped up in the first 24 hours.
At present, the market cap of UNI tokens is around $12.6 billion. With Uniswap's popularity – it controls close to 50% of the DeFi market – there are high hopes pinned on the UNI token as well.
As one of the biggest DEXs on the Internet (Uniswap is the biggest DeFi project in the world and has $2.94 billion locked in), Uniswap's users will naturally gravitate towards UNI to facilitate their transactions and also to get a chance to shape the future of the platform.
UNI Price history
UNI was launched in 2018 at around $2.80 and immediately (in two days) doubled in value to $5.50. At its launch, UNI's total value was around $50 million, and it saw a 9x increase in 36 hours. It started off with a big boost when Coinbase listed it on its Pro trading platform just hours after its launch.

UNI started the year 2021 a bit under $5 per coin. However, the entire cryptocurrency market went on an upward streak, and UNI benefited as well. Along with other crypto coins' high marks, UNI also touched its highest value ever at $44.69 on 2 May (1000% gain).
Naturally, a price correction followed, and UNI's price dropped for a few weeks – touching $15 per coin – before bouncing back and settling at around $25.
Uniswap price prediction from industry experts is positive. Due to UNI's parent platform's popularity and a surge in demand and adoption of dApps, crypto gurus have pegged UNI as a valuable and stable crypto coin. They expect Uniswap's price to grow steadily over the coming years.
Wallet Advisor's forecast predicted that UNI price may reach $90 at the end of December 2021 on a wave of market sentiment. Other UNI fans were openly talking about UNI price prediction that see it continuing its bull run and touching $200 by 2023.
Uniswap price prediction
Uni coin experienced a huge price change in the first half of 2022. Only in November 2021, Uniswap price stayed at $26 but during the winter it has been going down steadily. May 2022 dropped Uni's value as low as $3.57. Since that time, the price recovered a bit and, as of June 2022, it is around $5.
Let's have a look at what the major price forecast platforms are saying about Uniswap price in 2022.
TradingBeasts Uniswap Price Prediction
This platform predicts positive growth of the Uni price in the future.
$5.80 by the end of 2022
$6.50 by the end of 2023
$8.44 by the end of 2024
$10.37 by the end of 2025
Digitalcoinprice Uniswap Price Prediction
Digitalcoinprice also shows similar tendencies and numbers for Uni price. In the next 10 years, they predict that Uniswap's value will increase by 5 times and reach $27.
$6.88 by the end of 2022
$7.44 by the end of 2023
$7.65 by the end of 2024
$10.09 by the end of 2025
Walletinvestor Uniswap Price Prediction
Walletinvestor's forecast is quite different. Unlike the previous two platforms, they anticipate a Uni price going down in the following years.
$o.64 by the end of 2022
$1.28 by the end of 2023
$1.46 by the end of 2024
$1.67 by the end of 2025
Two areas to keep in mind while considering UNI or Uniswap Price Prediction
1. Gas prices
Gas fees, the ETH you pay to trade on an Ethereum's network, can take out big percentage chunks from any trade. This can add up to become big numbers and give competitors like  Binance chain-based PancakeSwap a leg up. If the competition becomes more attractive Uniswap price could be significantly affected.
2. Upcoming Government legislations
Most governments are waking up to the power of DeFi, blockchain, and cryptocurrency, and regulation of the sector is being widely discussed. Any upcoming changes in regulation could have an impact on DEXs. Uniswap has an advantage in this area as it is based in the US, where the current regulators are crypto-friendly. Also, Uniswap is working proactively to swing the tide in its favor by allocating 1-1.5 million UNIs towards funding a "political defense" unit to lobby on its behalf.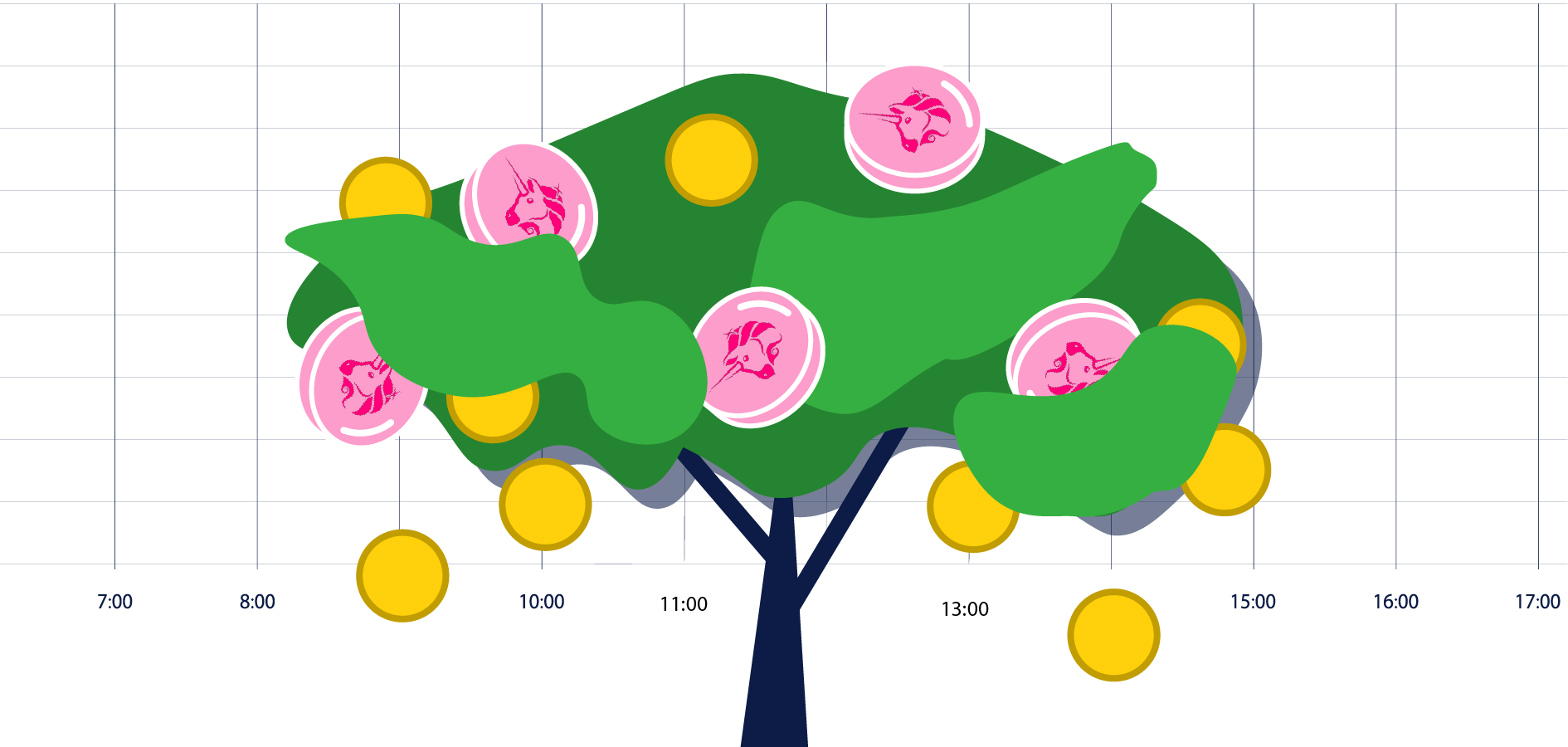 Should you invest in UNI?
There is no doubt that the UNI has a lot going for it. Being linked to the biggest and most popular DeFi platform can only give it a stable and long-term future. For investors, it is an attractive buy as Uniswap price is not prohibitively expensive to own and is predicted to see a constant increase in value. All in all, UNI's price has gained over 270% since the start of this year and is likely to keep climbing up.
If you are interested in investing in UNI, then you can find it listed on a number of cryptocurrency exchanges. You can also visit CoinCasso's platform to check out UNI and other cryptocurrencies and use our easily navigable platform to manage your crypto coin portfolio.
At CoinCasso, we also have a detailed selection of How-to guides covering major currencies in detail. So, do spend some time in these sections and make your investment decisions more robust and confident.
FAQ
Can Uniswap Price prediction 2022 peg it at $100?
DeFi is still a growing market with tons of untapped potential waiting to power a fresh surge. UNI has already breached the $40 mark, and with even the most modest of gain Uniswap price prediction 2021, one can be reasonably sure that UNI will breach the $100 mark very soon.
How much is Uniswap worth in 2025?
The next 3 -4 years will see some fluctuation in the overall cryptocurrency market. Much like the past few years, Uniswap price will yo-yo between big highs and sudden drops, but all in all the crypto market will keep inching upwards. If no big negative regulation disrupts the market, UNI might just enter a period of sustained growth and easily cross the $100 mark by 2025.
Can Uniswap price reach $1000?
As always, there are two sides to the argument – the optimistic side looks at Uniswap's meteoric rise and the growth potential of the DeFi ecosystem and can easily see UNI topping the $1000 mark. On the other hand, it seems unlikely for UNI to jump from its current $25 range to $1000 in the next few years. However, only time – and the vagaries of the crypto market – will tell.
Is Uniswap token a good investment?
In the notoriously unstable world of cryptocurrency, UNI is as good and safe an investment as possible. Linked to a leading platform with a market cap of over $12 billion and with a loyal base of investors, the token will undoubtedly rise and remain profitable for some time to come.