BUSD vs USDT
In the always-changing cryptocurrency world, the stablecoin market is supposed to bring some stability and level down the volatility. But just like with regular crypto coins, there are plenty of stablecoins to choose from. In today's blog post, we're analyzing two of the most popular stablecoins: BUSD vs USDT. Read on to find out which of these stablecoins is better for investments and conduct all kinds of crypto transactions.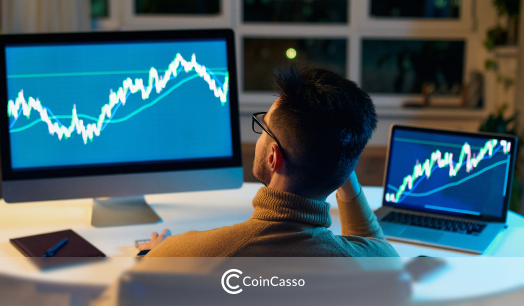 What is a stablecoin
Let's start with a simple explanation of what stablecoins are and what's their functionality. The main difference between stablecoins and all the other crypto coins is that they are backed up by fiat currencies, cryptocurrencies, or commodities. This makes them more resistant to crypto volatility. For instance, both Tether (USDT) and Binance (BUSD) are backed up by the USD in a correlation of 1:1 to a US dollar. Stablecoins also have high liquidity so that traders can easily buy and sell cryptocurrencies whenever it's needed.
When it comes to crypto transactions and payments, stablecoins make both fees and processing time smaller. To be more precise, they significantly decreased the number of parties involved in cryptocurrency financial operation processing. We will now provide an example so that you can understand it better.
Let's say some company is located in Asia and needs to send money to their contractor in Europe. For this, they'd need bank accounts both in Europe and Asia to make a regular transfer. Not talking about fees for processing an international cross-currency transfer, the timeframes will also take a few business days.
Now, what happens if we're using stablecoins like BUSD or USDT instead of traditional money? Due to blockchain technology, such a crypto transaction is finished almost immediately and for free. This is due to the fact that cryptocurrencies, including Binance USD and Tether, are decentralized and not regulated by authorities. Consequently, it's much faster and more convenient to send money via crypto transactions, especially if we're talking about stablecoins pegged to the USD.
BUSD and USDT – comparison
Both these cryptocurrencies belong to the three largest stablecoins by market. They are both in high demand and function as stabilizers for the extremely volatile cryptocurrency market.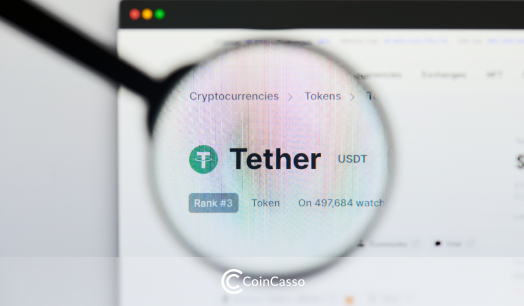 Check also:
Common features of BUSD and USDT
Fully backed to the US dollars
Supported on numerous blockchains (Binance Smart Chain, Ethereum, Solana, etc.)
Used for stabilization of the cryptocurrency market and decreasing volatility
Have high liquidity
Shorter processing time and lower transaction fees
Differences between BUSD and USDT
If these cryptocurrencies are so similar, what actually makes them different?
BUSD is a stablecoin issued by Paxos and approved by the New York State Department of Financial Services (NYDFS). It is also supported by the Binance – one of the biggest and most reliable exchanges. Paxos is a regulated infrastructure blockchain platform that conducts monthly audits of the BUSD.
USDT is issued by a Hong Kong-based company and, unlike BUSD, does not have regular audits. This stablecoin is pegged to USD by commercial papers, fiduciary deposits, cash, and treasury bills in reserves.
The future of stablecoins
Just like any other cryptocurrency, it's difficult to say for sure what will happen with stablecoins in the future. Currently, they work perfectly well for minimizing volatility and serve as a mediator between crypto and fiat currencies.
FAQ
Is BUSD better than USDT?
The functionality and the purpose of this pair of coins are the same. USDT and BUSD are USD-backed coins created to tame the unpredictable crypto market. BUSD is a relatively new coin that was only presented in 2019. USDT, currently the largest stablecoin by market cap ($66 B), was created back in 2014. These stablecoins are supported on various blockchain networks, including Ethereum and Binance Smart Chain.
Which is safe USDT or BUSD?
Both stablecoins are safe to use for trading. USDT has been around since 2014, which means that more people have been using it for years. Conversely, the BUSD was introduced only 3 years ago, making it a new coin. USDT and BUSD were
Can I swap USDT to BUSD?
Yes, one can exchange BUSD and USDT on such large exchanges as Binance. On the one hand, it may seem pointless to swap these coins as they have the same value. On the other hand, these stablecoins were developed through different companies and, thus, one can choose which coin they prefer to use. Tether was introduced in 2014 (Realcoin at that time) by a company based in Hong Kong. Binance USD, in its turn, appeared only in 2019 as the result of cooperation between Binance exchange and Paxos - a worldwide known regulated infrastructure blockchain platform.