The crypto world and its news are dominated by Bitcoin, Ethereum, and underdogs such as DogeCoins; some of this spotlight is due to longevity and value, and some of it is only due to the vagaries of eccentric billionaires.
However, if you scratch the surface and open any crypto exchange website, you will see it populated by 100s and 1000s (currently, there are over 4000 cryptocurrencies in circulation) of other cryptocurrencies.
In this article, we will talk about one of the Top 5 crypto coins – Binance Coin (BNB), which until recently occupied the Number 3 spot without any competition. Binance or BNB is linked to the Binance cryptocurrency exchange that sees a daily trading volume of over $60 billion!
What is Binance (BNB)?
 Launched in July 2017 by the CEO of Binance cryptocurrency exchange, Changpeng Zhao, Binance Coin is the first cryptocurrency to be issued by a cryptocurrency exchange.
It was launched via an ICO (initial coin offering), wherein coins were allocated to a selected group of people such as investors, the founding team, and some parts were sold to the public. 100 million coins were sold to the public at 15 cents per BNB and raised $15 million in total, giving the entire platform a fresh injection of funds to grow.
A total of 200 million BNB were created for the ICO, and apart from the 100 million offered to the public, the rest was distributed amongst the founders and angel investors.
Binance Coin Price Past Performance – History of price
 A phenomenally popular cryptocurrency, the Binance coin had 10 million users within a year of its launch.

It started in July 2017, launched at $0.15/BNB, and dropped to an all-time low of $0.10/BNB before taking off and touching $2.6 on 23 August. In numbers, it might seem low, but in percentage, that is a truly MASSIVE gain. After that, BNB went up and down till the big crypto boom of 2017 pushed it well over its previous resistance level.
Binance Coin started 2018 at a high of $25.18 before crashing to $5.52 less than a month later. The rest of the year was a slow repeat of the same cycle with steady declines following slow upticks, till the 2018 crash of Bitcoin when BNBs also collapsed down to $4.12 in early December.
2019 started on a bullish note for BNB, and Binance Coin price predictions stayed positive. The bull run continued till mid-2019, and in June, BNB hit a new all-time high of $39. Then onwards began a long slide down with BNB ending the year at $12.
Following the familiar pattern, BNB started 2020 on a good note. And reached $27 by February. Then came the Covid-19 pandemic, and the crypto market crashed into a panic in mid-March. Once the first lockdown settled down, thirsty investors turned to crypto to park their cash, and a bullish trend finally took shape and continued through 2020. On New Year's eve 2020, Binance's price was around $37.
2021 was another price adjustment waiting to happen. Bitcoin, as well as other cryptos, had soared to unimaginable heights, and the cryptocurrency market interest was at an all-time high (Binance Coin price was at an all-time high at the beginning of May 2020 at around $680).
In this over-inflated bubble came Elon Musk's barb-like tweets that let out some of the air. But the bubble burst for real when China announced a crackdown on cryptocurrency-related services by banks and mainstream financial institutions. The resultant crypto market crash didn't spare any coin, and Binance nosedived to $210 in a matter of weeks.
The markets picked up again, and after hitting rock bottom, the Binance price was inching upwards and picking up speed.In the end of August 2021, BNBs were hovering around $500/BNB. In the beginning of Novemeber, the Binance coin was sold at at price $650 and was dropping down since that time. As of January 2022, Binance coin BNB decreased to $500. Up until May, BNB price was fluctuating between $350-450. When the market felt on the 12th of May, Binance coin price went as low as $269. By the end of the same month, the coin recovered to $336. Since that time, BNB's value was slurping – in the middle of June, BNB lost almost 25% of its previous month value and is traded at the price $215.
So, what does this mean for the future? Binance Coin Price Prediction 
Well, the cryptocurrency market is falling as we're writing this piece. And Binance is doing relatively wall compared to other coins. However, the all-time high of close to $680 is proving to be a hard-to-break resistance level.
BNB has been traditionally seen to be locked in the pattern followed by Bitcoin and now is no different. However, it doesn't have the market value or stability of BTC, making its situation even more uncertain and fluid. The best strategy is to hold on to your BNBs and wait and watch.
Prediction site WalletInvestor (and a few others) remain optimistic about BNBs immediate and long-term future. Most sites and analysts project that BNB will reach the $600 mark before the year is out and grow from there.  In fact, before the crash, Binance Coin's price prediction pegged it at the $1,000 level. The coin will certainly reach that target; the question is HOW SOON.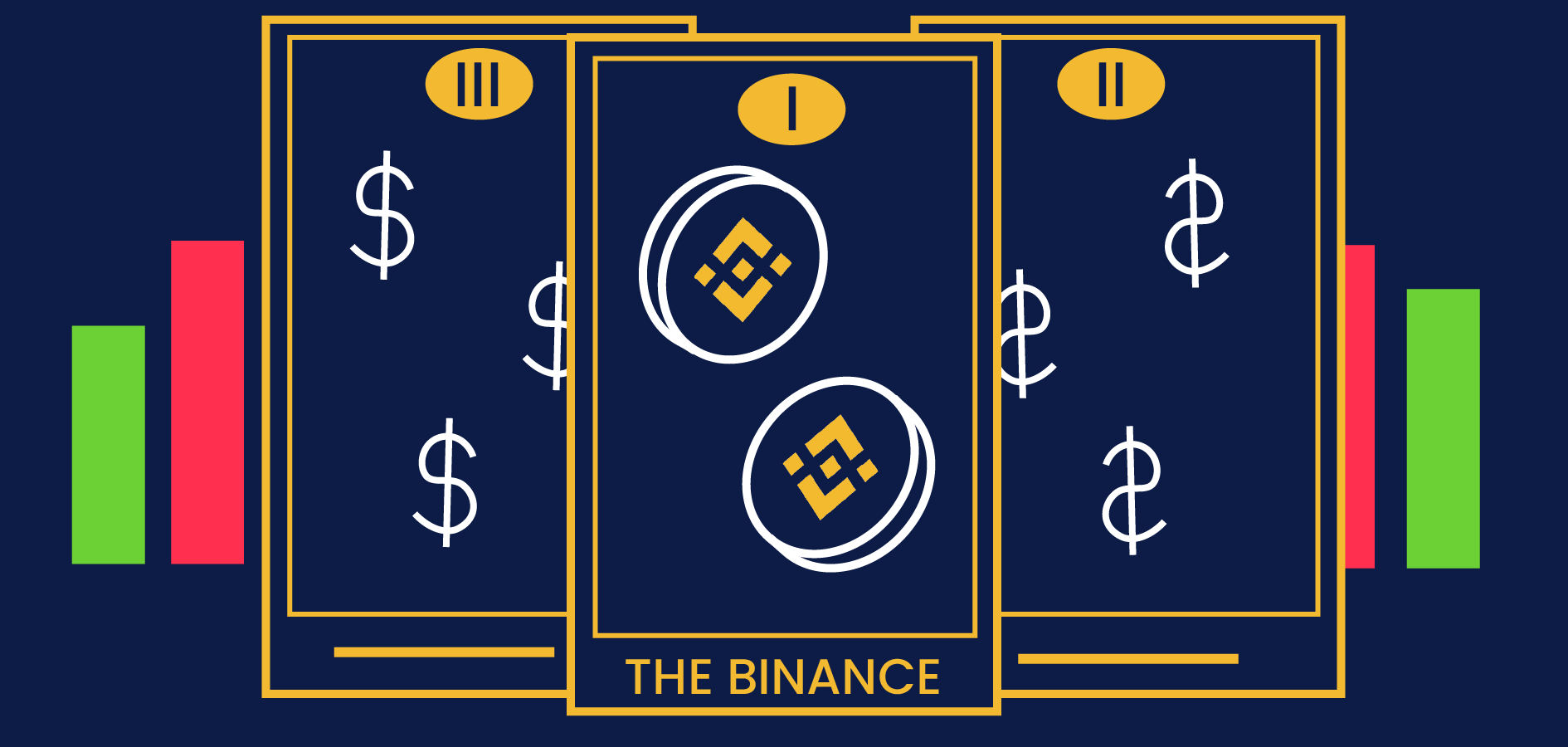 Trading Beasts Binance Coin Price Prediction
BNB price prediction by TradingBeasts remains positive, at least till the end of the year.
$231 by the end of 2022
$192 by the end of 2023
$328 by the end of 2024
$412 by the end of 2025
Digitalcoinprice Binance Coin Price Prediction
Digitalcoinprice presents strong upward rising when it comes to BNB price prediction. According to this platform, in a decade, Binance coin will cost $1,127.
$282 by the end of 2022
$303 by the end of 2023
$314 by the end of 2024
$412 by the end of 2025
Walletinvestor Binance Coin Price Prediction
Walletinvestor's Binance coin price forecast does not differ much from previous prediction sites and is also positive. The numbers are significantly higher though:
$377 by the end of 2022
$614 by the end of 2023
$853 by the end of 2024
$1092 by the end of 2025
Interested in getting yourself a BNB or two?
Well, you can head over to our cryptocurrency exchange at CoinCasso. Don't forget to browse our website for more information as well as related services in the crypto ecosystem.
Frequently Asked Questions
Is Binance Coin a Safe Crypto?
The predictions for Binance Coin Price – and the entire crypto landscape - are all positive. Analysts see steady growth, especially in the long run. So holding on to your existing BNBs or buying some more is a good idea.
Is Binance Coin a good investment?
Yes, while in the short term, market volatility is keeping everyone on their toes, Binance is a popular option for many coin investors. It is backed by the Binance crypto exchange, one of the most popular ones, making it a safer bet than most other cryptocurrencies. However, investing is a decision that must be made with caution and knowledge and must be aligned with your overall risk tolerance. The general rule of thumb is – never to invest what you cannot afford to lose.
How much will Binance coin be worth in 2022?
A bounce-back bullish streak is predicted in 2022. The forecast sings widely, and while the super optimistic analysts predict that BNB will continue to rise till the end of year, when it is expected to reach at $377.
What will BNB be worth in 2023?
Most crypto pundits agree that overall, BNB will continue to grow in value, and 2023 will see modest gains to end the year 2023 between $500 - $800 per BNB.
What will the Binance coin be worth in 2025?
Every Binance Coin price prediction site has a different number ascribed to BNBs. But all of them agree that the future of the BNB coin is bright. One estimate puts Binance Coin at around $412 by 2025; another takes it all the way up to $1100.
Where can I buy BNB?
Naturally, the first port of call for Binance buyers would be the Binance crypto exchange. But if you don't want to become a Binance user, other cryptocurrency exchanges such as CoinCasso also offer BNB for their buyers and sellers.
Can you transfer money from Binance to your bank account?
Yes, like most other cryptocurrencies, you can convert your BNBs into cash anytime you like. You need to transfer your BNB to the Binance exchange and then sell it for cash via the same platform.